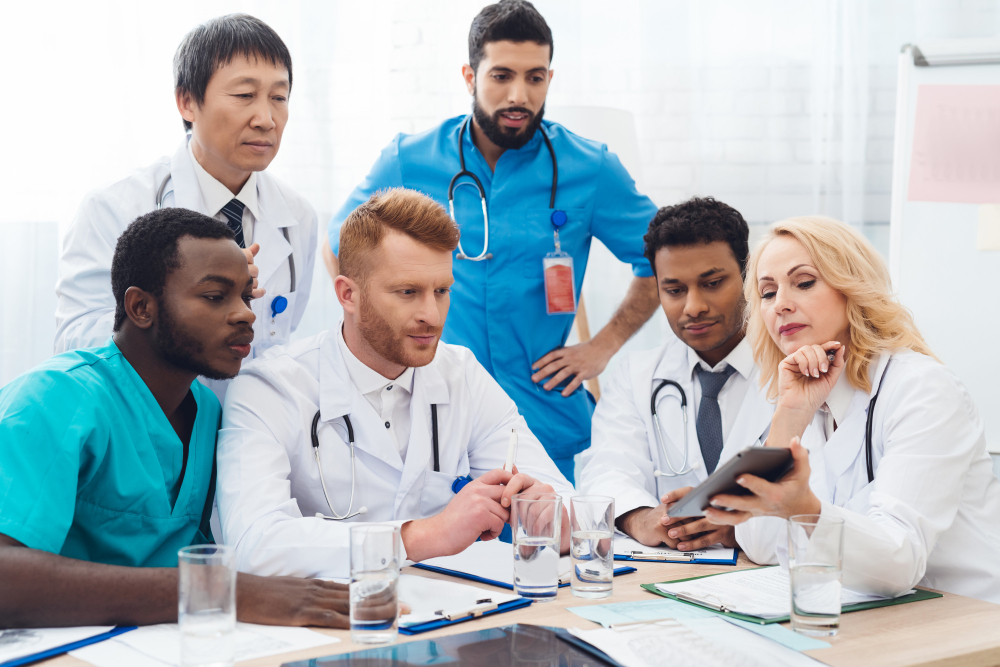 This article highlights the importance of culturally competent chronic disease management in empowering patients and improving healthcare outcomes. It explores the limitations of reactive healthcare models and the challenges faced by providers. The Impact program by One Medical serves as an example of a patient-centered approach that emphasizes personalized care, cultural sensitivity, and team collaboration. By fostering trust, setting realistic goals, and focusing on long-term well-being, patients can make lasting lifestyle changes and actively participate in their healthcare journey.
When Cy Villaflores discovered that she was at high risk for developing diabetes due to her family health history, she felt uncertain about the next steps to take. While her doctors advised weight loss, she lacked the necessary support and culturally competent chronic disease management to effectively address her condition. The reactive healthcare system she had experienced throughout her life, focused on treatment rather than prevention, left her feeling overwhelmed and uninformed. However, her journey took a positive turn when she encountered a healthcare model that prioritized patient education, personalized care, and cultural sensitivity. This article explores the significance of culturally competent chronic disease management in empowering patients, improving patient-provider relationships, and ultimately promoting lifelong well-being.
The Limitations of Reactive Healthcare:
Villaflores had grown up in a healthcare system that primarily provided care when she was already sick, neglecting the importance of prevention and long-term wellness. When her doctors identified her family's history of diabetes and indicated pre-diabetic conditions, the advice provided was often fear-based, lacking specific guidance on how to implement meaningful lifestyle changes. This approach left Villaflores feeling confused and unsupported, particularly regarding her cultural needs and dietary preferences.
Challenges Faced by Healthcare Providers:
Many healthcare providers acknowledge the importance of understanding patients' social determinants of health and cultural backgrounds, but they face limitations such as time constraints and workforce shortages. A traditional fee-for-service model often hampers the ability of providers to establish meaningful connections with patients and deliver tailored education and care plans. Consequently, crucial qualitative data that could inform personalized care often gets overlooked.
The Role of Culturally Competent Care:
Culturally competent care is essential in chronic disease prevention and management, as it acknowledges the unique backgrounds and needs of each patient. By taking into account a patient's culture, healthcare providers can develop care plans that are realistic, practical, and sustainable within the patient's daily life. Setting achievable goals and focusing on small changes that align with the patient's cultural context can lead to significant improvements in health outcomes and overall patient satisfaction.
Impact Program: Transforming Care Delivery:
One Medical's Impact program is an example of a care model that values cultural competence. This team-based approach to chronic disease prevention and management provides frequent follow-up and comprehensive care, enabling patients to make lasting lifestyle changes. The program emphasizes patient trust, recognizing that understanding the individual's illness within the broader context of their life is crucial. By tailoring care plans to the patient's cultural background, preferences, and daily routines, the program encourages realistic goal-setting and empowers patients to take control of their health.
Patient-Provider Relationships and Team-Based Care:
Building trust between patients and healthcare providers is essential for effective care delivery. In the Impact program, this relationship extends beyond the primary care physician to include other members of the care team, such as nutritionists and health coaches. These additional connections provide patients with more opportunities to share personal details and insights that can enhance the overall care experience. Frequent follow-up and continuous adjustment of care plans based on patient feedback further contribute to improved outcomes and patient satisfaction.
The Journey to Lifelong Well-Being:
Villaflores's experience with the Impact program exemplifies the shift from a short-term, intervention-focused mindset to a long-term approach to health and well-being. Through personalized care, cultural understanding, and education, she gained a deeper understanding of her condition and the impact of lifestyle choices on her health. By working closely with her provider team and embracing the idea that health is a lifelong journey, she continues to make progress toward her well-being goals.