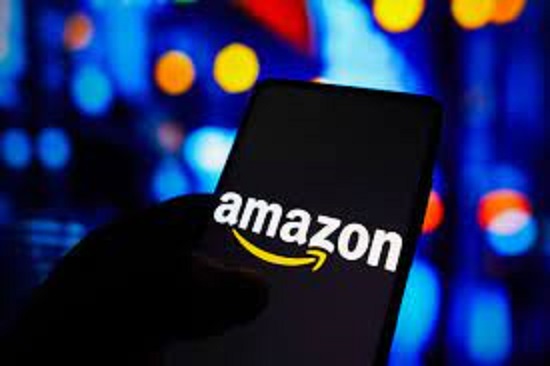 Amazon has decided to delay the expansion of its virtual care clinic, Amazon Clinic, across all 50 states after receiving a letter from lawmakers expressing concerns over data privacy practices. The postponement, lasting three weeks until July 19, follows an email obtained by Politico. Amazon refuted claims that the delay was due to the lawmakers' letter, stating that the expansion will proceed as planned. The company emphasizes its compliance with HIPAA and other regulations and aims to address customer healthcare needs through Amazon Clinic.
According to a report from Politico, Amazon has decided to postpone the expansion of its virtual care clinic across all 50 states. This decision comes after lawmakers sent a letter expressing apprehension about the company's data privacy practices.
An email obtained by Politico states that the promotional activities related to the expansion will be delayed until July 19, extending the timeline by three weeks. While the email suggests that the lawmakers' letter influenced this delay, an Amazon spokesperson refuted this claim in a statement shared with mHealthIntelligence.
The spokesperson clarified, "There was no delay due to an external inquiry. As we will explain in our response to Senators Warren and Welch, Amazon Clinic adheres to strict customer privacy policies, complies with HIPAA, and follows all other relevant laws and regulations. Our focus remains on developing products and services that our customers appreciate, and we are eager to continue expanding Amazon Clinic to serve more customers and address their everyday healthcare needs."
Just over a week ago, Senators Peter Welch (D-VT) and Elizabeth Warren (D-MA) sent a letter to Amazon's President and CEO, Andy Jassy, requesting information about the data collected through Amazon Clinic and its usage.
Patients of Amazon Clinic are required to complete a "HIPAA authorization" form before utilizing the virtual care service. This form grants Amazon complete access to their protected health information.
The senators' letter states, "The form indicates that this information 'may be re-disclosed,' after which it will 'no longer be protected by HIPAA,' the federal law that requires providers to take steps to protect patient health data. The form does not provide specific details on how patient data will be shared or used going forward."
While Amazon Clinic assures that it will not utilize the data for purposes not consented to by customers, the website does not offer any information regarding the purpose or usage of the collected data.
The Amazon Clinic service was launched in November and enables healthcare consumers to connect with selected healthcare providers through a message-based portal. Patients can choose to receive care from various telehealth providers such as SteadyMD and Health Tap. After the initial consultation, clinicians provide patients with treatment plans and necessary prescriptions. Additionally, the service allows patients to exchange messages with the selected clinician for up to two weeks following the consultation.
Currently available in 33 states, Amazon had planned to announce the expansion of the service to all 50 states on June 27. This expansion would include the introduction of synchronous, video-based care in addition to asynchronous, message-based services.
Amazon Clinic represents the technology giant's latest endeavor to establish a presence in the competitive virtual care market. The service was introduced shortly after the company closed its Amazon Care business, which offered telehealth and in-person care specifically targeting employers.
Neil Lindsay, Senior Vice President of Amazon Health Services, explained that Amazon Care did not provide a comprehensive enough offering for the large enterprise customers the company was targeting.
The letter from the senators and the subsequent delay align with the increased scrutiny surrounding data privacy and sharing practices in digital health applications. Lawmakers previously sent letters to several health apps regarding privacy practices for reproductive and mental health data.
Finally, when Amazon merged with One Medical, a virtual and in-person primary care provider, the Federal Trade Commission (FTC) conducted an investigation. Although the merger was ultimately approved, the FTC reminded Amazon of its obligations to protect sensitive health information in a letter.