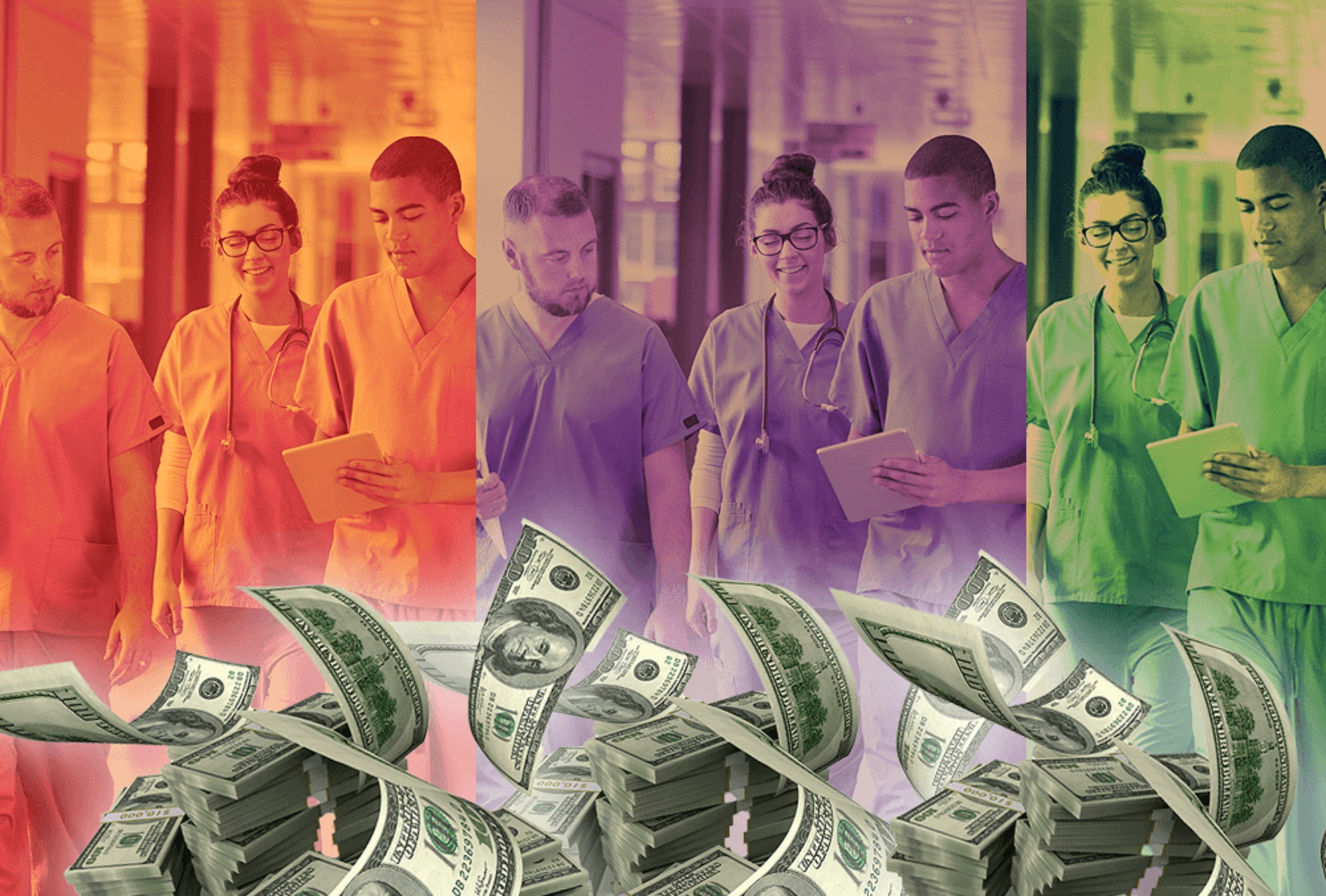 Amid persistent nursing shortages, HRSA is allocating over $100 million to enhance the nursing workforce. The grants target education, training, and practice programs, addressing demands in primary care, mental health, and maternal healthcare. With a focus on training advanced practice nurses, the investment also aims to counter the projected loss of 900,000 nurses by 2027. The pandemic has prompted some nurses to consider leaving the profession. Increased compensation and incentives are being explored to mitigate shortages, as highlighted by MGMA data.
Recipients of grants encompass initiatives prioritizing the training and education of both current and future nursing personnel.
In response to persistent shortages in staffing and the escalating need for nurses, the Biden-Harris Administration is channeling over $100 million into fortifying the nursing workforce.
The Health Resources and Services Administration (HRSA) grants will be directed toward programs that tackle nursing education, training, and professional practice.
Carole Johnson, HRSA Administrator, remarked in the announcement, "Nurses stand at the forefront of providing life-saving care, ensuring our well-being and health. The investments made today by the Health Resources and Services Administration underscore our unwavering dedication to supporting the nursing workforce, fostering the growth of the upcoming generation of nurses, establishing career pathways for them, and acknowledging the pivotal role they play in primary care, mental health services, and maternal healthcare."
The Nurse Education, Practice, Quality, and Retention-Pathway to Registered Nurse Program has been granted $8.7 million. This program facilitates the transition of licensed practical nurses and licensed vocational nurses to become registered nurses.
A substantial sum of nearly $65 million will be allocated to the training of nurses specializing in primary care, mental healthcare, and maternal healthcare.
The Advanced Nursing Education Workforce program is set to receive $34.8 million to bolster the count of primary care nurse practitioners, clinical nurse specialists, and certified nurse midwives. Their training will encompass providing primary care services, mental health and substance use disorder care, as well as maternal healthcare.
$30 million has been earmarked for the Advanced Nursing Education-Nurse Practitioner Residency and Fellowship Program, which aims to augment comprehensive residency and fellowship training initiatives. This will subsequently contribute to increasing the number of advanced practice nurses proficient in primary care.
Furthermore, the investments are geared towards nurturing the future nursing workforce, with $26.5 million designated for the Nurse Faculty Loan Program. This initiative provides low-interest loans for individuals pursuing a career as nurse faculty, along with loan forgiveness for those who choose to work as faculty members.
These grants are pivotal in addressing the pressing demand for nurses as shortages in staffing persist. An AMN Healthcare survey disclosed that merely 61 percent of nurses intend to remain employed by their current organizations a year from now, marking a five-percentage-point drop from 2021.
The landscape of nursing has been transformed by the effects of the pandemic. Approximately three out of ten nurses have indicated that they are inclined to leave the nursing profession entirely due to the ramifications of the pandemic.
According to the projections of the National Council of State Boards of Nursing (NCSBN), the nursing workforce could see a reduction of 900,000 workers by 2027 unless policymakers and healthcare systems take action.
In a bid to counteract shortages, certain medical groups have heightened compensation and incentives for nurses. The Medical Group Management Association (MGMA) revealed that between 2021 and 2022, compensation increased by 10.59 percent and 18.70 percent for certified nursing assistants and licensed practical nurses, respectively. This period also witnessed an elevation in hourly rates for clinical and nursing staff.