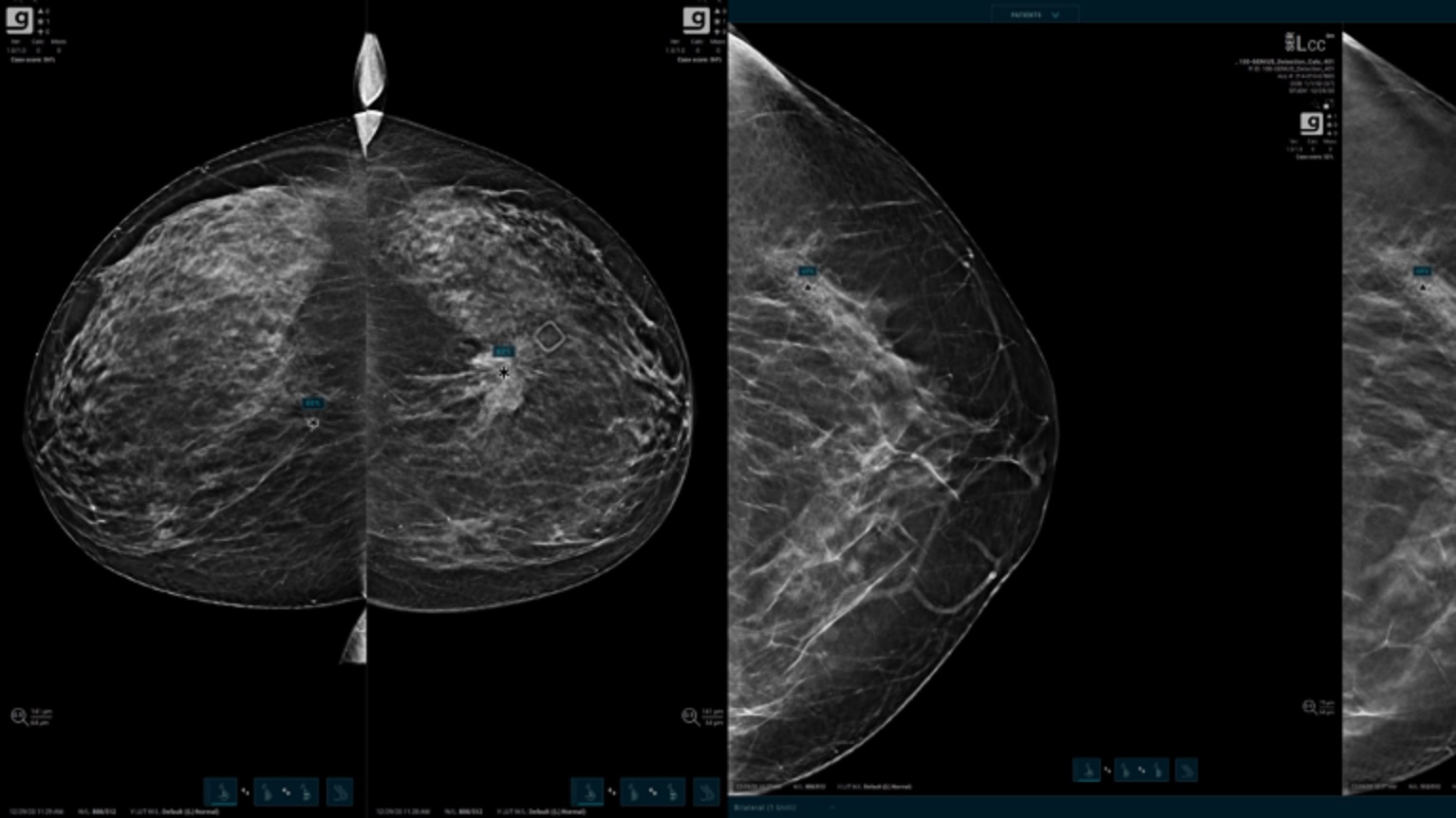 Breast cancer diagnosis in Latina women occurs earlier than in other groups, but this is not due to increased screenings. Epic Research found Hispanic women had the lowest documented breast cancer screenings despite early diagnosis, indicating self-detection of symptoms. Factors like language barriers, finances, and transportation may contribute. Early detection through screenings remains vital for better prognosis and health equity efforts.
Breast cancer diagnosis among Latina women occurs at a younger age compared to women of other racial backgrounds. However, this phenomenon does not arise from increased access to regular breast cancer screenings. Recent data from Epic Research reveals that Hispanic women have the lowest likelihood of having a documented breast cancer screening in their electronic health records (EHR), despite being diagnosed at an earlier age. This suggests that Latina women seek medical attention only after detecting symptoms themselves, potentially leading to more advanced cancer stages.
Regular mammograms play a vital role in women's healthcare. The US Preventive Services Task Force (USPSTF) recommends biennial breast cancer screenings starting at age 40, as early detection can reduce mortality risk and enhance quality of life, outweighing any potential drawbacks such as false positives.
The Epic Research team studied 484,177 breast cancer diagnoses spanning from 2018 to 2023 to gain insights into the typical age of breast cancer diagnosis. The average age remained steady at 63.2 years during the five-year study, although some minor fluctuations occurred. Generally, diagnoses were most common in women in their early to mid-60s during this period.
Nevertheless, the data revealed variations based on race and ethnicity. White women were diagnosed at an average age of 64.5 years, whereas Black and American Indian/Alaska Native (AI/AN) women were diagnosed at around 61.7 and 61.1 years, respectively. Native Hawaiian/Other Pacific Islander women were diagnosed at 59.2 years, while Asian women were slightly younger, with an average age of 58.1 years.
Latina/Hispanic women had the youngest average diagnosis age at 57.2 years, more than seven years earlier than White women. However, these age disparities were not due to earlier access to breast cancer screenings. Despite their younger age at diagnosis, Latina women were the least likely to have recent mammograms recorded in the EHR among all racial/ethnic groups studied.
Approximately 38.4 percent of Latina women had recent mammograms documented, compared to 41 percent of AI/AN women, 42.7 percent of Asian women, 47.3 percent of Black women, 47.9 percent of White women, and 49.4 percent of Native Hawaiian/Other Pacific Islander women.
Remarkably, fewer than two in five Latina women with breast cancer diagnoses had received screenings in the year before diagnosis. This suggests that early detection via mammograms did not play a significant role in diagnosing breast cancer at a young age for Latina women. Instead, researchers proposed that Latina women tend to experience breast cancer symptoms, such as lumps or breast changes, and subsequently seek medical care.
Although the Epic Research report did not delve into this area, this pattern of self-detection and delayed medical care seeking could potentially affect prognosis. Further research into the stage of cancer at the time of diagnosis could provide more insights into the prognosis of different population groups.
It's worth noting that cancers detected through screening tend to have better prognoses, as smaller tumors are less likely to have spread. This emphasizes the importance of early detection through screenings.
Epic Research's data underscores the existing disparities in breast cancer screening along racial and ethnic lines. Achieving health equity in the healthcare industry necessitates understanding the root causes of these screening gaps. This understanding can aid healthcare providers in developing patient engagement strategies aimed at enhancing access to care.
Potential factors contributing to these disparities include language barriers affecting awareness, scheduling challenges, socioeconomic barriers, and transportation issues. Acknowledging each patient's financial, linguistic, and transportation needs is a crucial first step in efforts to expand access to screening services, according to Kersten Bartelt, RN, a clinician at Epic Research.