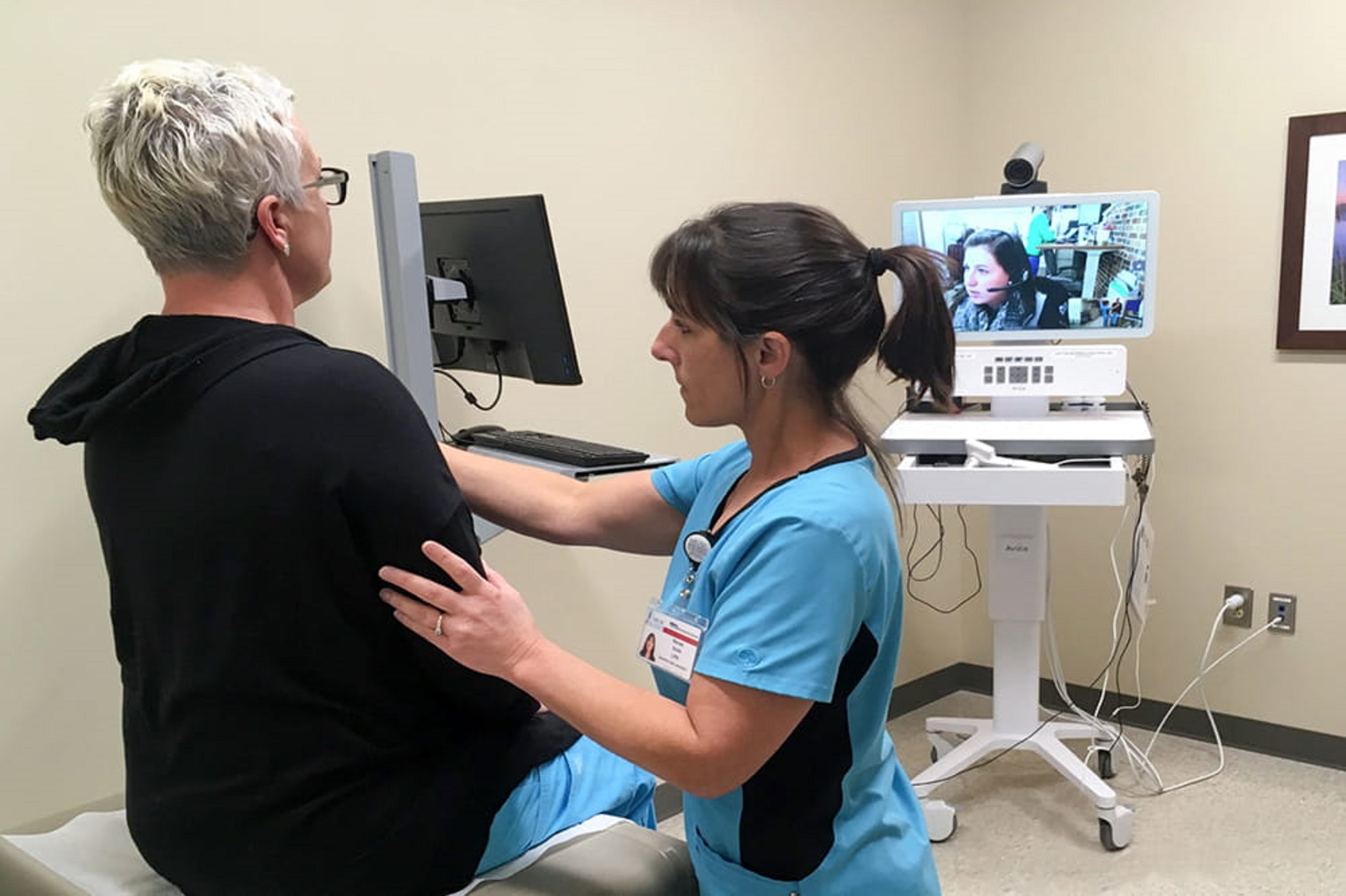 Telehealth saw a surge in skilled nursing facilities (SNFs) during 2020, enhancing access to psychiatric care. Although usage declined post-pandemic, the adoption eased access to specialists. Regulatory waivers during COVID-19 led to SNF stays without prior hospitalization rising from 6% to 32%. High telehealth-using SNFs delivered 20.2% more psychiatry visits and 7.2% more outpatient visits, benefiting younger residents and those with COVID-19. Staff preferences played a role in telemedicine's extent.
The year 2020 witnessed a remarkable surge in telehealth utilization at skilled nursing facilities (SNFs). Although the usage has moderated subsequently, research underscores that telehealth significantly bolstered access to psychiatric healthcare.
During the COVID-19 pandemic, skilled nursing facilities across the United States swiftly embraced telehealth, leading to an enhanced availability of psychiatric consultations, as revealed by recent investigations.
Telehealth adoption within SNFs gained traction in response to the heightened demand for proficient nursing services. In March 2020, the Centers for Medicare and Medicaid Services introduced a regulatory exception that eliminated the prerequisite of a three-day hospitalization before SNF admissions for fee-for-service Medicare plans to secure reimbursements.
Consequently, the proportion of SNF cases lacking a preceding three-day hospital stay surged from 6 percent before the COVID-19 public health emergency (PHE) to 32 percent during the PHE, according to an April study. Furthermore, researchers noted an escalation from 12 percent to 25 percent in SNF episodes catering to long-term care residents.
Nevertheless, as the need for SNF services escalated, COVID-19 wreaked havoc on these facilities, as evidenced by CMS data. This adversity played a pivotal role in the rapid adoption of telehealth within SNFs.
Published in JAMA Network Open, the study examined telehealth utilization in SNFs both before and during the pandemic. Using Medicare fee-for-service claims from 2018 to 2022 and Minimum Data Set 3.0 records, researchers identified short- and long-term care SNF residents. Clinician appointments were categorized into routine visits for in-house primary care and outpatient visits involving non-SNF-affiliated primary and specialty care clinicians.
The research team also scrutinized alterations in diverse metrics, including off-hours weekend appointments, new specialist consultations, and visits to psychiatrists, comparing the periods of 2018-2019 and 2020-2021 for SNFs displaying high versus low telehealth adoption in 2020.
The study encompassed data from 15,434 SNFs and 4.4 million residents spanning from January 2019 through June 2022.
Between January 2019 and February 2020, telehealth visits constituted a mere 0.15 percent of all visits for SNF residents. By May 2020, telehealth accounted for 15 percent of all routine SNF appointments and 37 percent of outpatient visits. However, by 2022, telehealth usage receded to 2 percent of SNF visits and 8 percent of outpatient consultations.
Across all SNFs, telemedicine was utilized by 5 percent in 2019, 91 percent in 2020, 81 percent in 2021, and 61 percent in the first half of 2022.
The study also highlighted that SNFs with extensive telehealth adoption were typically situated in the Midwest or West and were more prevalent in rural areas. These facilities tended to be smaller and catered to fewer Black residents.
Moreover, residents under the age of 65 who had been diagnosed with COVID-19 during their stay exhibited a higher likelihood of receiving telehealth visits. Conversely, those in long-term care, along with the elderly, non-White, and dual-eligible Medicare and Medicaid residents, were less likely to avail of telehealth services.
In comparison to 2018-2019, SNFs with robust telehealth utilization in 2020-2021 facilitated about 20.2 percent more psychiatry consultations per resident year than SNFs with limited telehealth use. High-telehealth utilization SNFs also arranged roughly 7.2 percent more outpatient visits for residents with limited mobility.
Furthermore, SNFs with substantial telehealth adoption evidenced reduced routine visits on weekends and no significant disparity in new outpatient consultations with specialist physicians, as opposed to SNFs with low telehealth usage.
"The introduction of telemedicine most likely helped sustain existing patient-clinician relationships and widened the scope of potential new clinicians, particularly given the ongoing shortage of psychiatrists," the study's authors noted.
However, the researchers cautioned that telehealth usage was concentrated among a select group of clinicians, implying that "staff and clinician preferences likely played a crucial role in determining the extent of telemedicine integration."