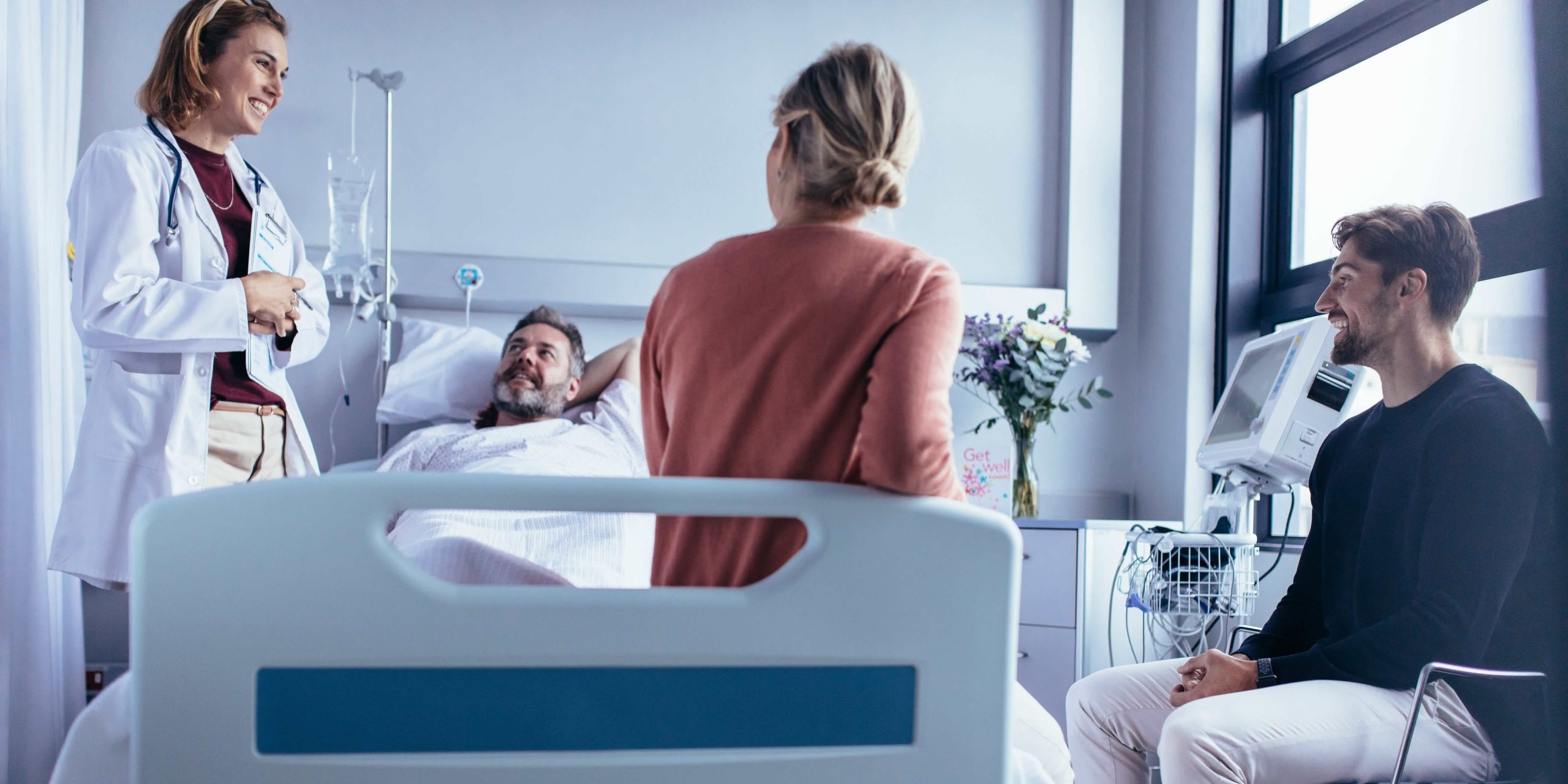 Elevating family experience and healthcare provider communication necessitates measurement. Regenstrief Institute scientists introduced the Family Inpatient Communication Survey (FICS), assessing clinician-family interaction for incapacitated patients. Recognizing families as integral to care, the FICS focuses on emotional-relational and informational communication. Addressing family stress and aiding clinical decision-making are among its benefits. This approach fills a gap in patient-focused measures. Dr. Alexia Torke emphasizes teaching communication skills and envisions real-time text messages for experience assessment. Patient-family bonding proves pivotal, even amid challenges, fostering repair and receptiveness to care.
Advancing the family experience and fostering effective communication between healthcare providers and families is a complex endeavor. While there is no magical solution to perfect the provider-family relationship, researchers at the Regenstrief Institute propose that the journey towards improving family experience can begin with measurement.
Healthcare has progressively shifted its focus towards comprehending the experiences of both families and caregivers. Acknowledging that few patients navigate their medical journey entirely alone, the growing emphasis on patient engagement and satisfaction has led to the recognition of family members as integral members of the care team.
Numerous studies have underscored the advantages of having an informed family member actively involved in the patient's care. Reports suggest that offering health coaching to family members can elevate patient activation. Additionally, extensive research has demonstrated that educating and engaging family caregivers upon discharge can substantially reduce the risk of hospital readmissions.
This significance arises from the fact that family members frequently play a pivotal role in aiding patients in managing their illnesses and recuperating post-discharge. When a family member is well-informed about and comprehends the patient's care plan, they can facilitate adherence and strive for optimal outcomes.
However, the role of the family member extends to the acute, inpatient phase of care as well, especially in situations where the patient is unable to communicate their needs – such as when dealing with dementia or critical illness. According to Dr. Alexia Torke, a research scientist at the Regenstrief Institute, "Families are genuinely crucial, especially when the patient cannot advocate for themselves." In such scenarios, families become paramount in conveying critical information to clinicians and participating in decision-making.
In essence, effective family engagement and communication carry considerable weight. Consequently, it becomes imperative for healthcare organizations to assess the quality of family engagement and communication.
Dr. Torke led a collaborative effort involving researchers and clinicians from the Regenstrief Institute and Indiana University School of Medicine. They took a significant stride by developing the Family Inpatient Communication Survey (FICS). This survey comprises 30 questions, evaluating how clinicians communicated with family members of patients who were incapacitated due to severe illness.
The FICS, grounded in the realms of emotional and relational communication, as well as informational communication, was meticulously crafted. The team refined the questions to create a concise 30-item scale and subsequently distilled it to five and ten-item versions. These versions are particularly well-suited for survey-driven initiatives such as medical research.
The insights derived from the FICS have the potential to not only foster further improvements in family engagement but also influence clinical outcomes. Consider the emotional toll on family caregivers – data indicates that these caregivers, when dealing with critically ill patients, experience significant stress, impacting both themselves and the patients.
Dr. Torke postulates that addressing relational aspects in family communication could alleviate some of this distress, while improved communication of clinical information could enhance clinical decision-making.
This approach, Dr. Torke notes, offers a fresh perspective on comprehending the holistic healthcare experience. While numerous measures assess patient experiences, surveys targeting family members are relatively rare. For instance, the Hospital Consumer Assessment of Healthcare Providers and Systems (HCAHPS) survey focuses solely on patients, excluding family perspectives.
Dr. Torke asserts that healthcare organizations genuinely concerned about communication quality with families might find value in utilizing the FICS to gauge family communication experiences.
However, implementing the FICS is just a stepping stone. It serves as the initial stage in refining provider communication skills. This holds particular relevance for questions revolving around relational aspects, as these delve into the realm of soft communication skills that are often believed to be inherent and unteachable.
Dr. Torke contends that these skills can indeed be taught, although their incorporation might be limited at present.
By scrutinizing FICS data, healthcare organizations can discern the relational and empathy skills most valuable to their patient and family population. These are the attributes that foster support, making patients feel heard, understood, and cared for.
Dr. Torke's future research seeks to explore the use of real-time SMS text messages as tools for assessing experience and communication. This represents a stride towards improving healthcare quality. Real-time patient and family experience ratings can facilitate immediate course corrections, providing an avenue for prompt adjustments based on feedback.
Overall, Dr. Torke emphasizes that patients respond positively to genuine care. Even in the face of a negative experience, relationships can be mended, and patients and families are often receptive to such efforts.