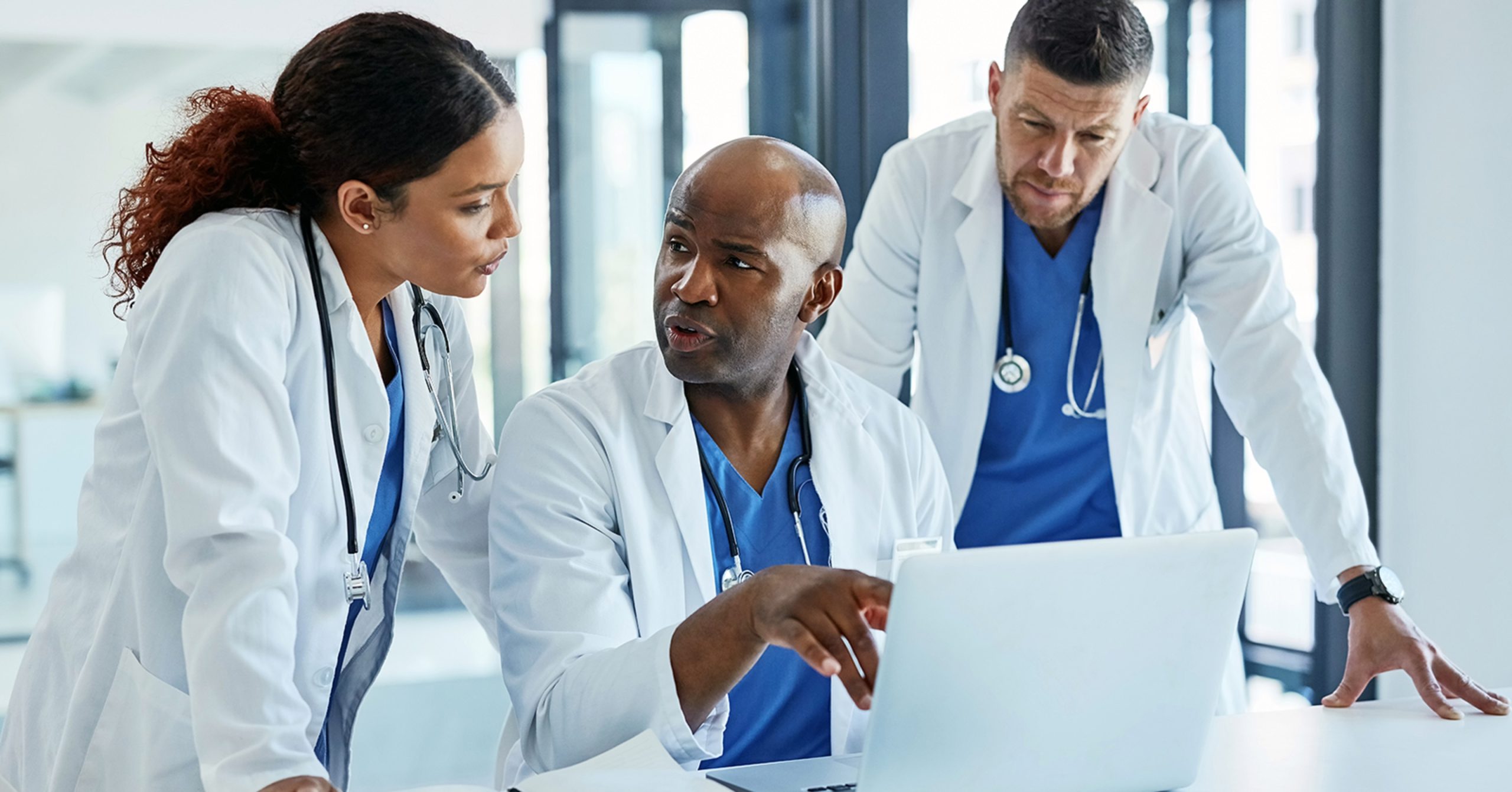 A recent survey reveals that healthcare providers and hospital leaders are largely untroubled by technology and retail companies entering the healthcare sector. Patient loyalty was identified as the key reason for their confidence. Telehealth adoption, driven by patient access and satisfaction, is prevalent for follow-up visits. However, fewer providers and leaders see telehealth's operational and clinical value. Despite its potential, telehealth hasn't significantly impacted market share growth or referral capture. Experts suggest that harnessing telehealth's broader business potential could boost efficiency, reduce burnout, and improve costs and revenue in healthcare.
A recent survey has unveiled a surprising lack of concern among healthcare providers and hospital leadership regarding the entry of technology and retail giants into the healthcare industry.
The "Telehealth – The Innovation That's Not Yet a Habit" report, conducted in collaboration with the Nashville Entrepreneur Center's Project Healthcare and The Disruption Lab, gathered insights from 155 healthcare respondents in mid-August. The participants included 59 healthcare providers from independent specialty groups and 96 hospital leaders, encompassing CEOs, CFOs, CMOs, CIOs, and CSOs.
In an unexpected turn, both specialty group providers and hospital leaders don't perceive the influx of newcomers in healthcare, such as tech behemoth Amazon and retail giant Costco, as a substantial threat. Notably, Costco recently announced a virtual care partnership with Sesame, an online platform connecting healthcare consumers with in-person and virtual care providers, offering Costco members various outpatient healthcare services at discounted rates. This includes virtual primary care at $29 per visit and virtual mental health therapy at $79.
The survey found that only 13 percent of specialty group providers and 27 percent of hospital leaders considered new market entrants to be a major threat. The primary reason cited by roughly 50 percent of both providers and hospital leaders for their lack of concern was patient loyalty.
At present, most specialty groups (37 percent) and hospitals (27 percent) utilize telehealth primarily for follow-up visits. Additionally, 20 percent of specialty groups and 23 percent of hospitals use telehealth for behavioral healthcare, while 16 percent of specialty groups and 19 percent of hospitals employ telehealth in chronic care management. However, only 5 percent of both specialty groups and hospitals use telehealth for triage.
Patient access and satisfaction emerged as key drivers of telehealth adoption among specialty group providers and hospital leaders. A significant majority (73 percent of providers and 75 percent of leaders) highlighted the importance of patient access when determining the extent of telehealth services to offer. Although a slightly smaller proportion of providers (66 percent) agreed, 78 percent of hospital leaders emphasized patient satisfaction as a crucial factor in deciding the level of telehealth to provide.
Furthermore, patient access and satisfaction were identified as the top reasons why specialty groups and hospitals intend to continue offering virtual care. A majority of providers (78 percent) and hospital leaders (75 percent) stated that they plan to maintain virtual care services to reduce barriers to patient access, while 69 percent of providers and 73 percent of leaders expressed their commitment to telehealth to enhance patient satisfaction.
Interestingly, the report revealed that fewer specialty practice providers and hospital leaders perceived telehealth as having significant operational and clinical value. Approximately 59 percent of providers and 52 percent of leaders indicated that they intended to continue providing virtual care because telehealth had proven operationally effective. An additional 27 percent of providers and 29 percent of leaders cited clinical effectiveness as a reason for continuing telehealth services.
However, telehealth's positive impact on market share growth and referral capture was less evident. Only about 20 percent of providers and 16 percent of leaders believed that telehealth had contributed to market share growth, with 13 percent of providers and 12 percent of leaders expressing a similar sentiment regarding referral capture.
In summary, the CEO of Sage Growth Partners, Dan D'Orazio, emphasized that there is a considerable untapped potential in telehealth usage. He noted that while patient considerations heavily influence telehealth decisions, providers should start viewing it as a broader business tool. When implemented effectively, telehealth can enhance efficiency, reduce burnout, and improve cost-effectiveness, revenue generation, and market share expansion.