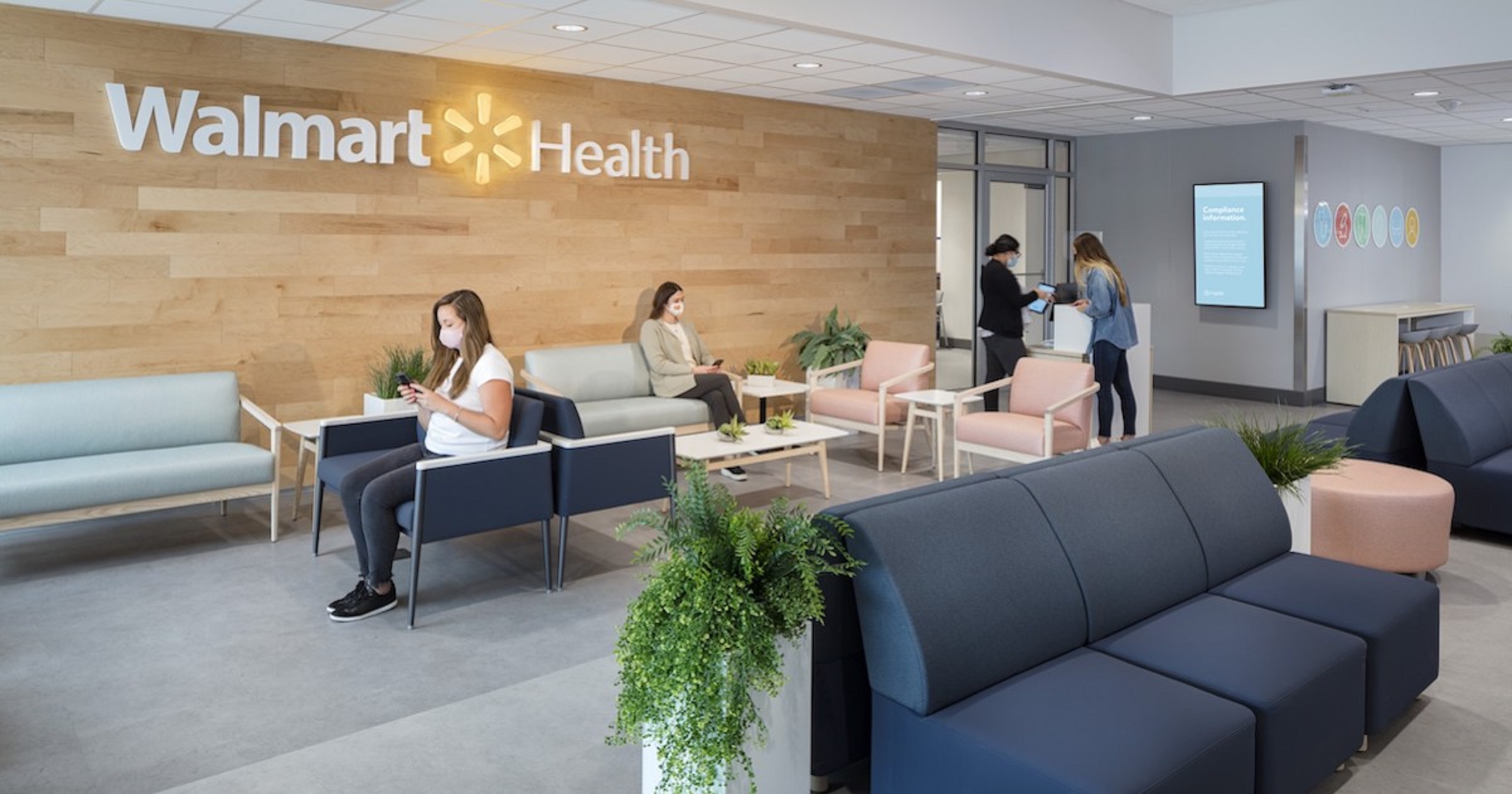 Walmart is extending its virtual primary care program, in partnership with Included Health, to employees nationwide, following a successful pilot. The service offers no-copay access to preventive care, chronic care management, mental health support, and additional options like digestive health and physical therapy. Most benefits are provided at no cost to employees and their families. The pilot demonstrated impressive outcomes, including significant reductions in blood glucose and blood pressure levels for chronic disease patients, as well as an 11% reduction in the total cost of care. This expansion aligns with a broader trend of retailers offering virtual care services to meet employees' healthcare needs.
Walmart is rolling out its virtual primary care program to employees and their families nationwide after a successful pilot run. Partnering with Included Health, a virtual care company formed by the merger of Doctor on Demand and Grand Rounds, Walmart's expanded service covers preventive care, chronic care management, and mental health support through digital tools. It also includes options for digestive health and physical therapy, with basic at-home laboratory services coming next year. The majority of these virtual care benefits are offered at no cost to employees and their families.
Walmart, as the largest private employer in the nation, recognizes the challenges employees face in accessing primary care. Lisa Woods, Walmart's Vice President of Well-being, stated that they are expanding their virtual primary care services to allow employees and their families to establish long-term relationships with quality doctors across the country.
Walmart initially introduced virtual healthcare options in 2016 with online urgent care and therapy services. In 2019, they added virtual psychiatry with a $4 co-pay. Recognizing that many employees were not seeing primary care physicians due to access issues, Walmart launched a pilot of its no-copay virtual primary care service in January 2020, initially available in three states and expanding to 21 states by 2023.
Results from the pilot program showed that approximately 30 percent of virtual care patients sought chronic disease or preventive care. Notably, diabetes patients using the virtual primary care option experienced a 24 percent average reduction in blood glucose levels, while hypertension patients saw a 14 percent reduction in blood pressure. Overall, virtual care patients also experienced an 11 percent reduction in the total cost of care.
Owen Tripp, co-founder and CEO of Included Health, noted that Walmart's vision for accessible primary care has been validated, and they are proud to support the expansion of no-copay Virtual Primary Care to Walmart associates and their families across the country.
In addition to employee healthcare, Walmart offers telehealth services to consumers nationwide through its telehealth provider, MeMD, which it acquired in 2021. Last year, MeMD launched the Walmart Health Virtual Care Diabetes Program, offering personalized diabetes education and counseling focusing on behavioral health.
Walmart's move to expand its virtual care services coincides with a growing interest among retailers in offering virtual care options. Recently, Costco partnered with healthcare marketplace platform Sesame to provide various outpatient healthcare services at discounted rates to its members, including virtual primary care, health check-ups, and mental health therapy.