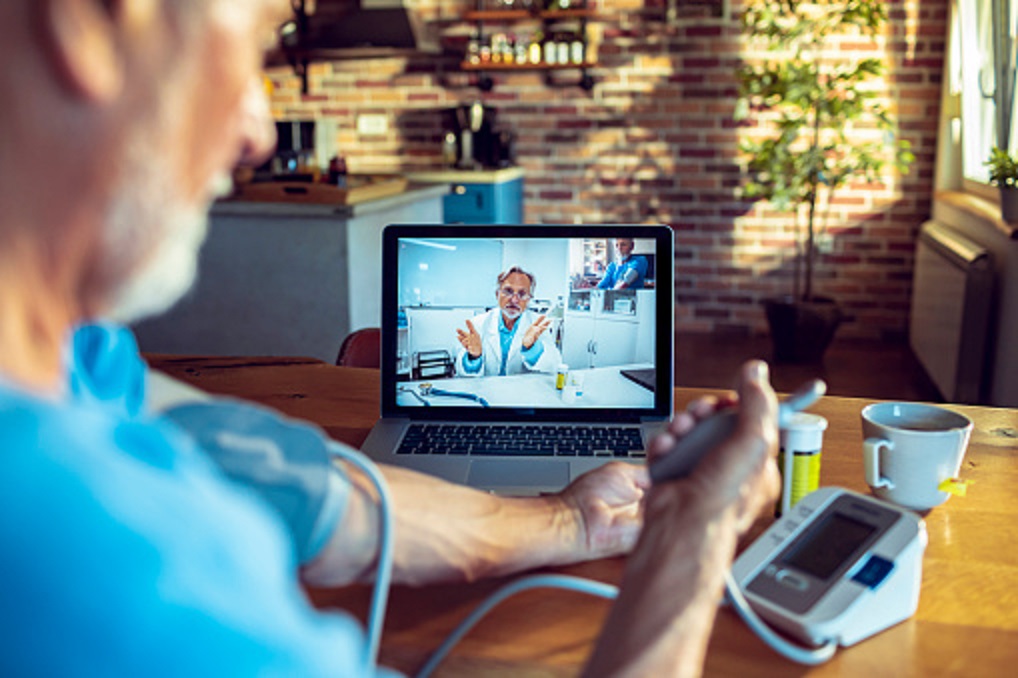 A recent study published in Psychiatric Services highlights the positive impact of telehealth on psychotherapy continuity. Amid the COVID-19 pandemic, the shift to virtual behavioral healthcare led to significantly fewer disruptions in psychotherapy services, with a substantial decrease in the gap between sessions. The research, supported by the National Institute of Mental Health, included over 110,000 patients and revealed that service disruptions were more common before the pandemic. Surprisingly, patients from minority racial and ethnic backgrounds experienced fewer disruptions. These findings emphasize the potential of telehealth in improving mental health care access and continuity.
Fresh research has revealed a significant reduction in the disruption of psychotherapy services, with fewer instances of 45-plus days passing between psychotherapy sessions, thanks to the rise in telebehavioral healthcare accessibility.
This study sheds light on the effectiveness of telehealth in bolstering the seamless provision of psychotherapy services amidst the COVID-19 pandemic, where a transition to virtual behavioral healthcare occurred.
The study, which was published in Psychiatric Services, a journal affiliated with the American Psychiatric Association, aimed to gauge the population-level disruptions in psychotherapy before and after the adoption of virtual behavioral healthcare following the onset of the COVID-19 pandemic. Funding for the study was provided by the National Institute of Mental Health.
The research was carried out by a team led by Dr. Brian K. Ahmedani, Director of the Center for Health Policy and Health Services Research at Henry Ford Health in Detroit. They utilized electronic health record (EHR) data and insurance claims data from three healthcare systems in the United States.
The study included a sample of 110,089 patients with mental health conditions who were members of the affiliated health plans of these systems. These patients had attended a minimum of two psychotherapy sessions between June 14, 2019, and December 15, 2020. The most common mental health conditions diagnosed among them were anxiety (72.7 percent) and depressive disorders (65.3 percent).
The researchers analyzed data from 284,826 psychotherapy sessions that occurred in the nine months preceding the COVID-19 pandemic's onset on March 14, 2020 (pre-pandemic period), and 270,794 sessions in the nine months following, up to December 15, 2020 (pandemic period).
The psychotherapy sessions were categorized as either in-person or virtual, with service disruption defined as a gap of more than 45 days between sessions.
The study uncovered that during the pre-pandemic period, only 3.1 percent of all recorded sessions were virtual, in contrast to 51.8 percent during the pandemic period. Service disruption was notably more common in the pre-pandemic period, with 35.4 percent of all psychotherapy sessions followed by a disruption, compared to 17.9 percent of sessions during the pandemic period.
Additionally, the median time between sessions decreased from 27 days in the pre-pandemic period to 14 days during the pandemic period. As a result, individuals were more inclined to return for additional psychotherapy sessions after the widespread adoption of virtual care.
The study also revealed that older individuals and those residing in rural areas experienced more disruptions during the entire study period. However, individuals identifying as Asian, Hispanic, or from another racial or ethnic background were less likely to experience disruptions between psychotherapy sessions. This finding contradicts previous research, as this study did not find disparities in adherence to psychotherapy among patients from minority racial and ethnic groups.
The researchers noted, "While most other studies have focused on access to all psychotherapy visits, the present study focused on disruptions in care after an initial visit. Prior research demonstrates that initial access may be the biggest barrier to receiving psychotherapy."
Furthermore, patients with depressive, anxiety, or bipolar disorders were less likely to experience disruptions, whereas those with schizophrenia, attention-deficit/hyperactivity disorder (ADHD), autism, conduct or disruptive disorders, dementia, or personality disorders were more likely to face disruptions.
These findings contribute to the growing body of research investigating the impact of virtual mental healthcare during the COVID-19 pandemic.
For instance, a study published in March found that the transition to telehealth in 2020 did not adversely affect patient engagement in healthcare among individuals with major depression. In this retrospective cohort study, EHR data from three integrated healthcare systems were analyzed, and the researchers discovered notable trends in antidepressant medication orders and symptom screening completion rates across different phases of the pandemic.