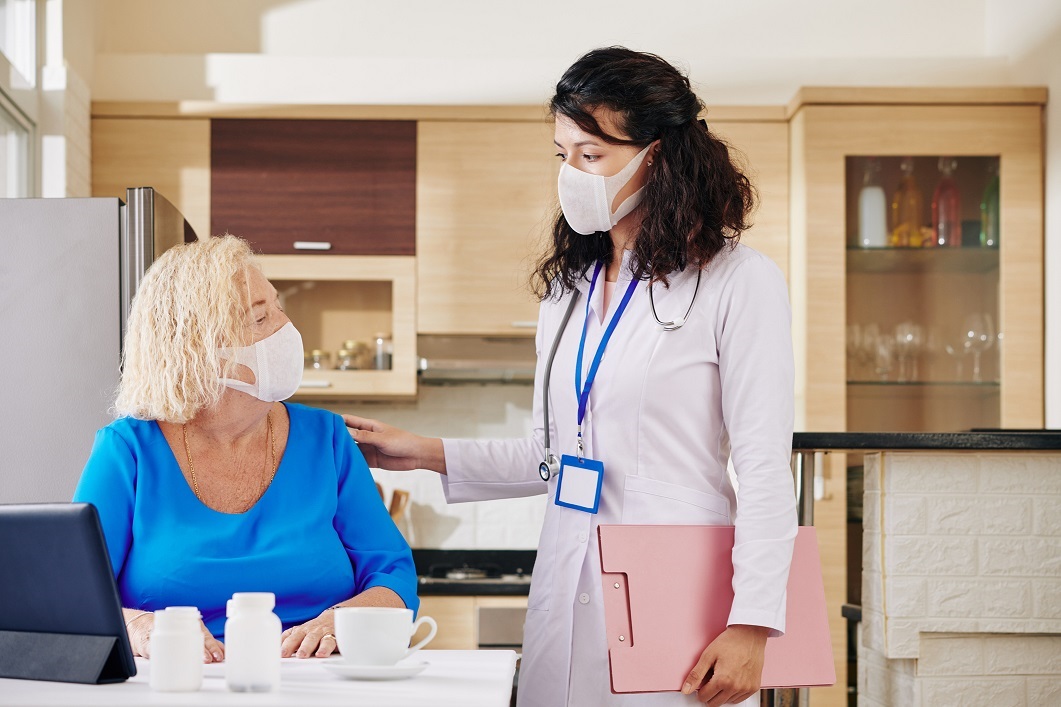 A recent survey reveals an 81% clinician preference for increased investment in virtual and home-based healthcare services. These services, including telehealth, RPM, and hospital-at-home, are already implemented by many organizations, offering advantages like better care access, patient satisfaction, and cost reduction. Despite potential implementation challenges, clinicians are eager to participate and advocate for involvement in strategic decision-making for these initiatives, recognizing their effectiveness and benefits in the healthcare sector.
The desire among healthcare professionals for increased investment in virtual and in-home care, including telehealth, remote patient monitoring (RPM), and hospital-at-home services, is on the rise. This is reflected in a recent survey's findings, showing clinicians' belief in the benefits of these services in enhancing patient access and satisfaction.
According to this survey, a significant 81% of clinicians are advocating for their organizations to boost funding in home-based care initiatives within the next one to two years.
The survey, executed independently by Sage Growth Partners in June and sponsored by Best Buy's Current Health, included 116 clinicians. Among these, 64% worked in health systems or academic medical centers, 29% in hospital-affiliated practices, and 4% in independent acute care hospitals. The roles of these clinicians varied, with 29% being staff physicians, 13% nurse managers, and another 13% chief nursing officers.
The data revealed that many organizations are already providing in-home care services: 87% offer virtual visits, 64% have RPM for chronic illnesses, 57% provide post-acute care at home, and 46% deliver hospital-at-home services.
An overwhelming 80% of clinicians believe these home care programs are safe for patients, and 81% wish to see a rise in organizational investment in these areas. Additionally, 67% think patients will likely engage in these services, and 89% would recommend them to relatives and friends.
Among clinicians from organizations with existing home care services, high endorsement rates were observed for various programs: 85% for hospital-at-home, 90% for at-home post-acute care, and 94% for remote chronic disease management.
The survey participants highlighted several benefits of in-home care: 70% mentioned improved access to care, 58% noted increased patient satisfaction, 44% pointed out enhanced patient engagement, and 41% recognized reduced healthcare costs. Moreover, 67% believed these initiatives could help ease nursing shortages, and 59% saw potential in addressing physician shortages. Providing these services might also boost job satisfaction, as indicated by 55% of respondents.
Given that 55% of surveyed clinicians considered leaving their current positions in the past six months, these insights are significant. Regarding potential involvement in new in-home care programs, 70% expressed a high or moderate likelihood of participating.
Implementing these programs, however, presents challenges. The top three identified were technology support at home (77%), logistical support for technology (73%), and encouraging patient engagement (67%). Other hurdles include managing regulatory and liability issues (63%), accessing real-time data from electronic medical records (62%), and analyzing clinical data from home monitoring devices (62%).
Clinicians also voiced a need to be more involved in decision-making concerning in-home care initiatives, with 39% wanting a say in strategic discussions and nearly 34% eager to propose new programs. Yet, 21% reported not having the opportunity to do so.
Reflecting a growing trend, care-at-home programs are increasingly being adopted across the U.S. For example, Mass General Brigham recently announced the expansion of its hospital-at-home program to three community hospitals in Massachusetts, incorporating a broad range of services and a continuous RPM platform for comprehensive patient care. The expansion, covering Brigham and Women's Faulkner Hospital, Newton-Wellesley Hospital, and Salem Hospital, is set to begin in mid-September.