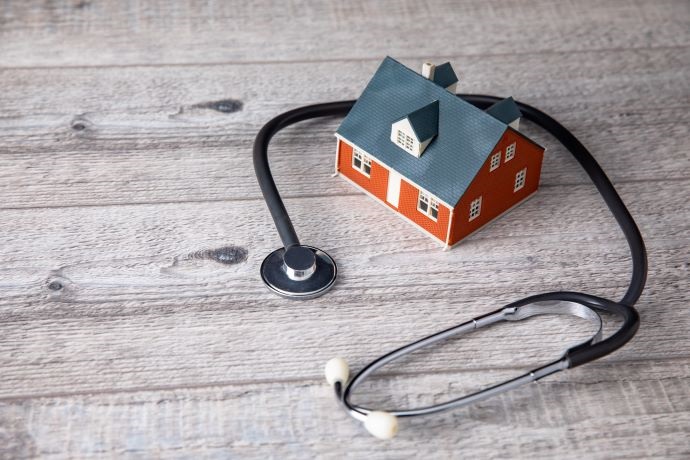 A survey of 116 clinicians, commissioned by Best Buy's Current Health and conducted by Sage Growth Partners, highlights strong support for expanding at-home care initiatives, including telehealth and remote patient monitoring. Over 80% of clinicians desire increased investment in such programs within the next two years, citing improved access, patient satisfaction, and reduced healthcare worker burnout. Despite enthusiasm, challenges like technology support and patient engagement need addressing. Clinicians also express a desire for greater involvement in decision-making regarding at-home care initiatives.
Many clinicians are advocating for increased investment in at-home care, including telehealth, remote patient monitoring (RPM), and hospital-at-home services, as they believe these initiatives can enhance healthcare access and patient satisfaction. This sentiment is supported by the findings of a recent survey.
Conducted independently by Sage Growth Partners in June and commissioned by Best Buy's Current Health, the survey polled 116 clinicians. The respondents included 64 percent from health systems or academic medical centers, 29 percent from hospital or health system-affiliated practices, and 4 percent from independent acute care hospitals. Among the respondents, 29 percent were staff physicians, 13 percent were nurse managers, and 13 percent were chief nursing officers.
The survey revealed that the majority of clinicians reported that their organizations already offer some form of at-home care, such as virtual visits (87 percent), RPM for chronic disease management (64 percent), at-home post-acute care (57 percent), or hospital-at-home services (46 percent).
Clinicians displayed strong support for at-home care initiatives, with 80 percent believing these programs can safely serve patients. Moreover, 81 percent expressed a desire to see increased investment in these initiatives by their organizations over the next 12 to 24 months.
Furthermore, the survey found that 67 percent of clinicians believe eligible patients are likely to participate in at-home care programs, and an overwhelming 89 percent would recommend these programs to friends and family.
When asked about the benefits of at-home care, approximately 70 percent cited improved access to care, while 58 percent emphasized enhanced patient satisfaction. Additionally, 44 percent highlighted increased patient engagement, and 41 percent pointed to reduced healthcare costs as significant advantages.
Notably, clinicians also recognized the potential of at-home care initiatives to address healthcare worker burnout, with 67 percent believing these programs could alleviate nursing shortages and 59 percent suggesting they could mitigate physician shortages. Furthermore, 55 percent indicated that offering at-home care programs could contribute to higher job satisfaction in their current roles.
These survey results are particularly pertinent in light of the fact that 55 percent of respondents disclosed contemplating leaving their current positions within the last six months.
Regarding the willingness to participate in new at-home care programs within their organizations, 70 percent of respondents expressed a high or moderate likelihood of doing so.
However, implementing at-home care programs presents several challenges, according to respondents. The top three challenges identified were ensuring technology support in patients' homes (77 percent), logistics support for technology, including delivery, pickup, and device maintenance (73 percent), and encouraging patients to adopt and engage with the programs (67 percent).
Additional hurdles included managing regulatory and liability issues (63 percent), obtaining real-time data from electronic medical records (62 percent), and reviewing and analyzing clinical data from home monitoring devices (62 percent).
Clinicians also expressed a desire to be actively involved in decision-making related to at-home care initiatives. Approximately 39 percent felt they should participate in strategic discussions about planning new programs, while nearly 34 percent wanted the opportunity to propose new programs and initiatives. However, 21 percent believed they currently lack such opportunities.
These survey findings underscore the growing popularity of at-home care programs, which are increasingly being implemented by provider organizations across the nation. For example, Mass General Brigham recently announced the expansion of its hospital-at-home program to three community hospital sites in Massachusetts, offering a range of services including virtual visits, intravenous fluids, medication services, laboratory testing, and more, supported by remote patient monitoring technology.