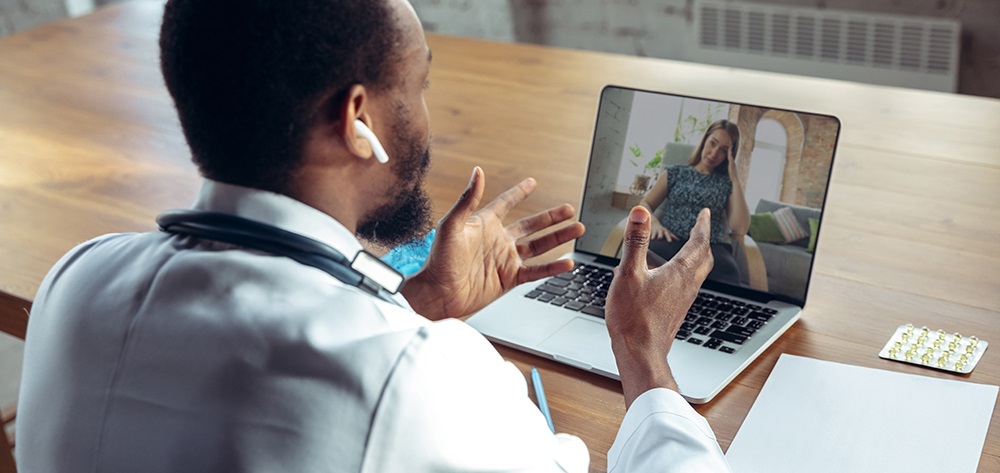 The expansion of telehealth services during the COVID-19 pandemic has led to physicians spending more time on electronic health record (EHR) documentation, according to a study. Comparing pre-pandemic and pandemic periods, the research revealed a significant rise in EHR usage both during and outside patient hours, as well as a doubling in patient-physician electronic messaging. These findings highlight the need for health systems to address the increased administrative burden on physicians and explore team-based workflows to alleviate it.
A study indicates that the surge in telehealth usage throughout the COVID-19 pandemic has contributed to an uptick in physicians' EHR-related documentation time.
During the pandemic, the link between heightened telehealth activities and extended EHR work hours for physicians became evident, with documentation tasks overshadowing patient communication, according to recent findings.
The research, featured in JAMA Internal Medicine, scrutinized how telehealth adoption affected EHR engagement and patient messaging among outpatient care physicians before and during the COVID-19 crisis.
The weekly EHR activity of doctors from various specialties at UCSF Health was analyzed. Researchers compared data from the year before the pandemic (August 2018 to September 2019) to the corresponding months after the pandemic began (August 2020 to September 2021).
Key measures included EHR usage within and beyond designated patient hours, time allocated to documentation, and the volume of electronic messages exchanged with patients.
In the research comprising 1,052 physicians over 115 weeks, a minor increase in weekly patient consultations was observed alongside a substantial rise in telehealth consultations, which jumped from 3.1% to over 49%.
From pre-pandemic to pandemic periods, EHR hours during patient appointments rose from approximately 4.5 to 5.5 hours every eight hours of scheduled patient time. EHR work outside patient hours also saw an increase from 4.3 to 5.3 hours. Documentation time expanded from 6.4 to 8.2 hours with the onset of the pandemic.
Additionally, electronic communications with patients nearly doubled, stressing the need for health systems to reassess EHR-related workloads and consider strategies to mitigate physicians' administrative strain.
The study underlines the necessity for future investigations to identify whether collaborative approaches involving additional medical staff could lessen physicians' EHR time commitments. It echoes previous findings that increased telehealth services contribute to more after-hours work for healthcare providers, particularly with EHR tasks.
The research, conducted in 2022 across multiple subspecialties, used work done outside of working hours as a key indicator of workload, showing higher levels associated with telehealth. This work excess was consistent throughout the pandemic stages and did not subside with decreased clinical activity.
Furthermore, the burden of EHR tasks is closely tied to physician burnout. A 2019 study indicated that EHR demands contribute to about 40% of clinician stress, and the time dedicated to medical record-keeping has doubled from 2009 to 2019.