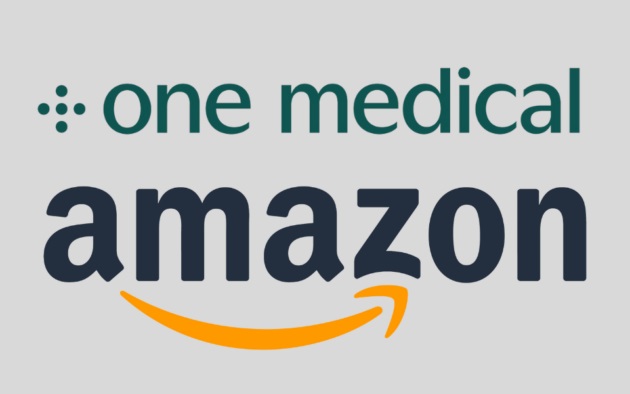 Prime members gain exclusive $9/month access to One Medical's virtual and in-person healthcare, saving up to $100 annually. The collaboration, post a $3.9 billion acquisition, offers on-demand virtual care through the One Medical app, coupled with convenient in-person visits. Neil Lindsay, Amazon Health Services SVP, highlights the initiative's goal of simplifying healthcare, while the FTC's initial scrutiny didn't deter the strategic move. This addition to Prime benefits aligns with Amazon's broader virtual care strategy.
In an innovative move to enhance the value of its Prime membership, Amazon is now providing its subscribers with convenient access to One Medical's comprehensive telehealth and in-person primary care services. For a nominal fee of $9 per month or an annual subscription of $99, Prime members can enjoy seamless on-demand virtual care, complemented by in-person consultations at One Medical's physical offices situated across the United States. This initiative not only broadens the scope of healthcare services available to Prime members but also offers substantial cost savings, with potential annual savings of up to $100 compared to the standard One Medical membership.
The virtual care services are facilitated through the One Medical app, a user-friendly platform that facilitates video consultations with licensed healthcare professionals. The app extends its utility by featuring an in-app service catering to common medical conditions such as colds, flu, skin issues, allergies, and urinary tract infections. Moreover, it includes robust prescription management tools and secure messaging capabilities, ensuring a comprehensive and secure healthcare experience for users.
One Medical boasts an extensive network of primary care offices, numbering in the hundreds, where Prime members can conveniently schedule same- or next-day remote or in-person appointments. These physical locations offer the added convenience of on-site laboratory services, enhancing the overall accessibility and efficiency of healthcare delivery.
Neil Lindsay, Senior Vice President of Amazon Health Services, emphasized the significance of simplifying healthcare access, stating, "When it is easier for people to get the care they need, they engage more in their health and realize better health outcomes." By integrating One Medical's exceptional healthcare experience into the Prime membership, Amazon aims to make healthcare significantly more accessible, promoting proactive engagement with personal health.
One notable feature of this collaboration is the flexibility it provides in terms of payment and membership. One Medical accepts health plans from a majority of insurance carriers, allowing Prime members to seamlessly integrate their existing coverage. Additionally, Prime members have the option to add up to five memberships for healthcare services at a reduced rate of $6 per month each, facilitating broader access for families or shared memberships.
Amazon's acquisition of One Medical, a deal valued at $3.9 billion and finalized in February, marked a strategic pivot towards a hybrid care strategy. Sanjula Jain, Senior Vice President and Chief Research Officer at market research firm Trilliant Health, highlighted the significance of this move, stating, "…Amazon's revised virtual care strategy will likely align with what the data shows: integrating virtual care within an in-person care delivery platform, which is what One Medical offers and one focused more on going directly to a specific segment of consumers."
The acquisition did not come without regulatory scrutiny. The Federal Trade Commission (FTC) initiated an inquiry, requesting additional information and documentation from Amazon and One Medical, signaling a potential challenge to the merger. However, the agency ultimately decided not to impede the transaction, allowing Amazon to proceed with its strategic expansion into the healthcare sector.
This recent introduction of healthcare services as a Prime membership benefit is part of Amazon's ongoing efforts to establish a prominent presence in the virtual care landscape. Following the closure of its employer-focused telehealth and in-person care business in 2022, Amazon introduced the Amazon Clinic. This message-based service focuses on delivering virtual care for various common conditions, including acne, cold sores, seasonal allergies, and urinary tract infections.
In a significant development, Amazon Clinic expanded its services to all 50 states in August, providing Prime members with access to a diverse range of telehealth provider groups, including Wheel and SteadyMD. This strategic expansion positions Amazon as a formidable player in the virtual care sector, offering its members a comprehensive suite of healthcare options to address a variety of medical needs.
Finally, Amazon's initiative to integrate One Medical's healthcare services into the Prime membership represents a pivotal step in the company's broader strategy to redefine healthcare accessibility. By combining virtual and in-person care options, Amazon aims to empower its Prime members with a holistic and cost-effective healthcare solution. This move not only enhances the value proposition of the Prime membership but also reinforces Amazon's commitment to leveraging technology to simplify and improve the healthcare experience for its vast customer base.