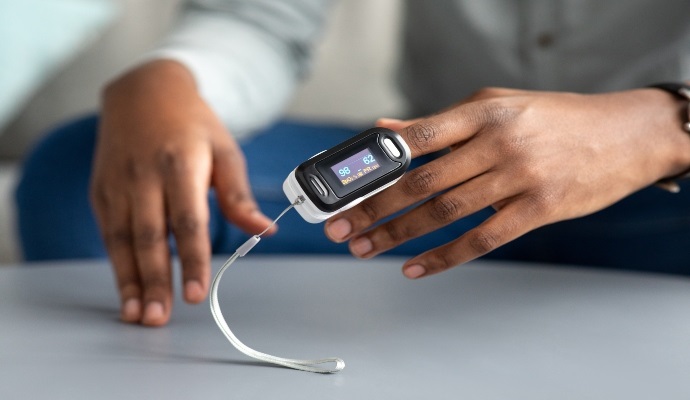 State attorneys general urge FDA action on racial inaccuracies plaguing pulse oximeters. Studies reveal these devices often provide faulty readings for darker skin tones, impacting COVID-19 treatment eligibility. AGs emphasize immediate FDA intervention, proposing six steps, including warning labels and demographic representation in device trials. Additionally, recent research questions the efficacy of pulse oximeters in COVID-19 patient monitoring. Urgency mounts to rectify biases and ensure equitable healthcare access.
In a concerted effort to rectify the longstanding issue of racial inaccuracies in pulse oximetry readings, a coalition of state attorneys general (AGs) has recently dispatched a compelling letter to the United States Food and Drug Administration (FDA). The missive implores the FDA to promptly intervene and mitigate the persistent problem of inaccurate pulse oximeter readings, particularly when utilized on individuals with darker skin tones.
Hailing from 25 states, including notable names such as California, Arizona, Colorado, Utah, Michigan, and Ohio, the AGs underscored the pressing concern in their letter. They highlighted that despite a year having passed since the FDA convened a public meeting to address race and color bias associated with pulse oximeters, these devices continue to be retailed without explicit label warnings or guidance tailored to safeguard individuals with darker complexions.
Citing an array of studies, the AGs emphasized the pervasive inaccuracy of pulse oximeters in measuring blood oxygen levels among people with darker skin tones. One such study, published in 2022, illuminated that Black patients exhibited notably higher odds of occult hypoxemia—lower blood oxygen saturation levels not detected by pulse oximetry—compared to their White counterparts when measured by arterial blood oxygen saturation.
Moreover, recent research elucidates that pulse oximetry tends to overestimate arterial oxygen saturation in Black children. Researchers attributed this discrepancy to the light absorption properties of melanin, explaining that individuals with darker skin—possessing higher melanin levels compared to White individuals—often face inaccurate readings.
This inherent inaccuracy in pulse oximetry has grave repercussions, leading to the under-recognition of COVID-19 treatment eligibility among minority groups. A study published in June 2022 revealed that pulse oximetry readings consistently overestimated oxygen levels in arterial blood among Asian, Black, and Hispanic patients compared to their White counterparts. Consequently, Black and Hispanic patients were significantly less likely to be identified as eligible for critical COVID-19 treatment, resulting in potential health disparities.
Expressing utmost urgency, the AGs stressed the imperative need for immediate FDA action to prevent further severe illnesses and fatalities among individuals with darker skin tones due to misleading pulse oximeter readings. They asserted that rectifying these inaccuracies is critical as the nation transitions from a declared coronavirus public health emergency to an enduring endemic phase.
In their letter, the AGs outlined six actionable steps for the FDA, including mandating pulse oximeter manufacturers to provide explicit warning labels regarding the reduced effectiveness of these devices for individuals with darker skin tones. They also urged the FDA to issue comprehensive guidance to healthcare providers regarding the risks and diminished efficacy of pulse oximeters in treating dark-skinned patients.
Furthermore, the AGs called for the finalization of regulations mandating demographic representation in clinical trials for approved medical devices like pulse oximeters. They stressed the importance of supporting research aimed at better calibrating existing pulse oximeter devices or developing new, equitable tools capable of accurately assessing blood oxygen levels across diverse skin tones.
Highlighting the critical role of accurate diagnostic devices, especially amid multiple public health threats, the AGs concluded their letter by emphasizing that the precision of such devices should not pose an additional threat to timely and life-saving healthcare access.
During the COVID-19 pandemic, pulse oximeters garnered widespread usage. However, in addition to their racial inaccuracies, recent research suggests that they might not have conferred additional benefits concerning COVID-19-related remote patient monitoring (RPM).
A study published in the New England Journal of Medicine examined over 2,000 COVID-19 patients enrolled in an at-home monitoring program. The research compared outcomes between those receiving standard care and those incorporating pulse oximeter use. Surprisingly, patients using pulse oximeters had an average of 29.4 days out of the hospital, whereas patients without these devices averaged 29.5 days—a marginal difference that questions the added benefits of pulse oximetry in this context.
Overall, the AGs' collective effort to urge the FDA into action underscores the imperative need for rectifying racial inaccuracies in pulse oximetry. Addressing this issue is paramount to ensure equitable healthcare access and treatment outcomes, particularly for individuals with darker skin tones, amid ongoing healthcare challenges and transitions in the nation's public health landscape.