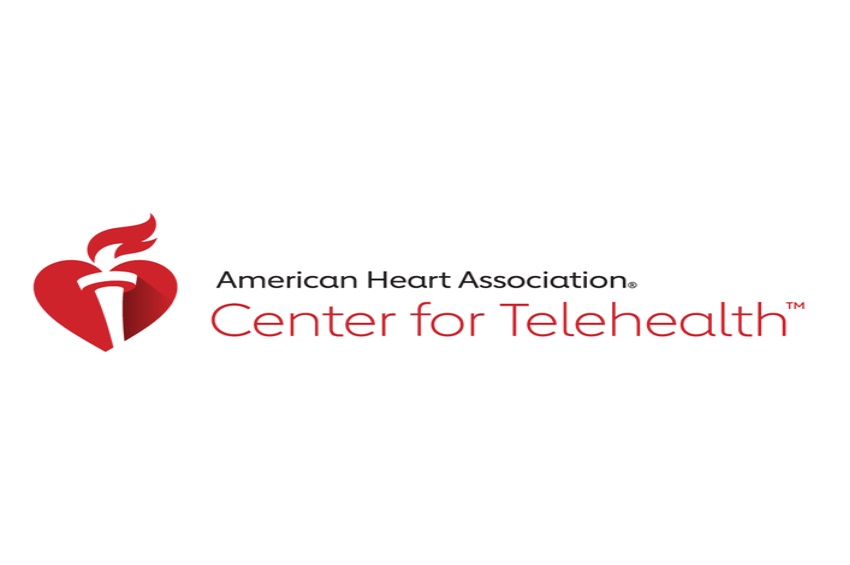 The American Heart Association's Center for Telehealth, funded by the Helmsley Charitable Trust, pioneers telehealth integration into cardiovascular care. It offers education, certification, and quality standards to enhance healthcare professionals' skills and facilitate telehealth use. Despite benefits in reducing readmissions and improving access, barriers like reimbursement and technology access persist.
The American Heart Association's Center for Telehealth revolutionizes cardiovascular care through telehealth integration. Supported by the Helmsley Charitable Trust, it educates, certifies, and establishes quality standards. While telehealth demonstrates advantages in care delivery, hurdles impeding its widespread adoption remain.
The American Heart Association (AHA) has introduced the Center for Telehealth, aimed at promoting telehealth adoption and usage in cardiovascular care to address healthcare disparities. Funded by a substantial $15.9 million grant from the Leona M. and Harry B. Helmsley Charitable Trust, this center seeks to revolutionize healthcare delivery by integrating telehealth into practice.
With a primary focus on advancing telehealth within healthcare delivery, the center intends to enhance resources for healthcare professionals offering telehealth services. It plans to create educational materials to bolster the skills and knowledge required for delivering quality telehealth services. Additionally, the center will establish guidelines and quality standards to ensure effective telehealth use, especially in chronic disease management.
One significant initiative includes providing the AHA's telehealth certification for healthcare professionals. Moreover, the center aims to devise solutions to broaden telehealth access and contribute to building a robust evidence base supporting the seamless integration of telehealth into healthcare practices.
Nancy Brown, the CEO of the American Heart Association, emphasized the importance of telehealth in healthcare delivery. She highlighted the significant shift towards virtual care over the past few years, especially during the pandemic, underscoring its potential to transform healthcare systems by reducing costs, enhancing quality, and improving patient satisfaction. Brown expressed gratitude for the support and commitment of the Helmsley Charitable Trust, emphasizing that improved access to high-quality care will ultimately save lives and cater to individual needs.
During the COVID-19 pandemic, telehealth saw a surge in usage, peaking at 76.6 million visits in the second quarter of 2020. While the number dropped to 41.5 million visits in the fourth quarter of 2022, it remains higher than the pre-pandemic levels, signifying a sustained shift towards telehealth.
Within cardiovascular care, a 2021 study revealed an increased utilization of telehealth during the pandemic compared to earlier periods. The study, analyzing electronic health records, observed higher telehealth usage among racial or ethnic minorities with conditions like hypertension, coronary artery disease, atrial defibrillation, or heart failure.
In November of the previous year, the AHA released a scientific statement emphasizing the positive impact of telehealth on cardiovascular disease (CVD) treatment. The statement highlighted various advantages, including potential cost reduction, improved access in rural areas, and enhanced care quality and patient satisfaction.
Research supporting these claims showcased that follow-up visits via telemedicine were equally effective in reducing 30-day readmission rates among heart failure patients as in-person follow-ups. A study published in March 2022 in the Journal of the American Heart Association illustrated these findings by evaluating 6,918 patients. It revealed that patients who participated in either in-person or telehealth follow-ups experienced lower readmission rates (14-15%) compared to those without follow-up appointments (23%).
However, despite these benefits, the AHA's scientific statement acknowledged barriers hindering the integration of telehealth into cardiovascular care delivery. These barriers encompass reimbursement challenges, the necessity for secure IT infrastructure for managing technology-derived data, and inadequate patient access to required technologies.
Overall, the AHA's Center for Telehealth is a promising initiative backed by the Helmsley Charitable Trust's significant grant. Its focus on education, certification, and establishing quality standards aims to propel the integration of telehealth into cardiovascular care, promising a more accessible, efficient, and patient-centric healthcare system. Yet, addressing existing barriers is crucial to ensure the seamless and widespread adoption of telehealth in cardiovascular care delivery.