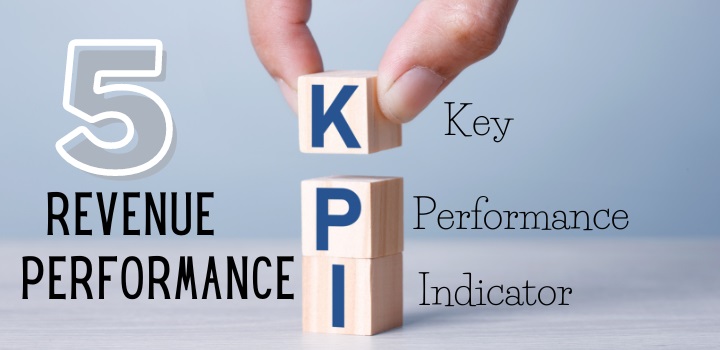 Unveiling the quintessential healthcare revenue cycle KPIs, this overview dissects five pivotal metrics. From net days in accounts receivable to cash collection percentages, these indicators are crucial for evaluating financial health. By utilizing the Healthcare Financial Management Association's (HFMA) guidelines, precise measurements enhance operational efficiency and revenue optimization. Each metric's significance lies in revealing inefficiencies and potential revenue leaks, empowering healthcare organizations to refine strategies.
Healthcare Revenue Cycle Key Performance Indicators (KPIs) play a pivotal role in monitoring financial health and refining strategies for revenue optimization. The need for comprehensive financial comprehension remains crucial for healthcare organizations to sustain high-quality, cost-effective care. These KPIs, outlined by the Healthcare Financial Management Association (HFMA), offer a foundation for enhancing performance in the healthcare revenue cycle. They provide insights into various facets of operational efficiency, cost-effectiveness, and overall financial robustness.
1. Net Days in Accounts Receivable
Net days in accounts receivable (A/R) stands as a vital indicator of revenue cycle efficiency, calculated by dividing net A/R by average daily net patient service revenue. This metric reveals the speed and efficiency of revenue collection. However, providers need to segregate specific data elements while excluding non-patient-related settlements, subsidies, and payments to attain accurate measurements. A higher net days in A/R signifies potential issues within the revenue cycle, with ideal benchmarks recommended by the American Academy of Family Physicians (AAFP) to remain below 50 days.
2. Cost to Collect
This KPI measures operational effectiveness by dividing total revenue cycle costs by total patient service cash collected. Identifying and categorizing expenses associated with patient access, accounting, and health information management is crucial for a comprehensive cost evaluation. By excluding certain expenses and focusing on the relationship between costs and revenue collected, this metric typically ranges between 2 to 4 percent of net patient revenue, setting a standard for operational efficiency.
3. Clean Claim Rate
Ensuring a high clean claim rate is fundamental in reducing claim denials and optimizing revenue cycle performance. This metric measures the percentage of claims that pass through the billing tool without requiring manual intervention. Precise categorization of accepted claims and exclusion of certain flagged claims contribute to this calculation. The industry standard aims for a clean claim rate of 90 percent or higher, highlighting the importance of data quality and submission accuracy.
4. Bad Debt
Bad debt evaluation, determined by dividing bad debt by gross patient service revenue, gauges an organization's ability to collect outstanding accounts. Particularly relevant in times of evolving insurance dynamics and increased patient liabilities, this metric reflects an organization's financial resilience. While acceptable levels vary across different healthcare entities, minimizing bad debt remains paramount to prevent revenue losses.
5. Cash Collection as a Percentage of Net Patient Services Revenue
This KPI emphasizes an organization's financial strength by illustrating the revenue cycle's efficiency in converting revenue into cash. Precision in determining the total collected service cash, excluding specific types of payments, and considering reporting requirements are vital for accurate assessment. Ideally, this metric should approach 100 percent, with values between 90 and 95 percent warranting further investigation into potential revenue leakage.
The identification and utilization of these fundamental healthcare revenue cycle KPIs serve as stepping stones for financial success within healthcare organizations. These metrics offer insights into an organization's fiscal health, highlighting areas for improvement and streamlining strategies. With HFMA's comprehensive set of 29 KPIs across various healthcare sectors, organizations can tailor their tracking to address specific challenges and enhance performance. Consistent tracking and comparative analysis empower providers to identify trends, rectify shortcomings, and gain a competitive edge in an evolving healthcare landscape.