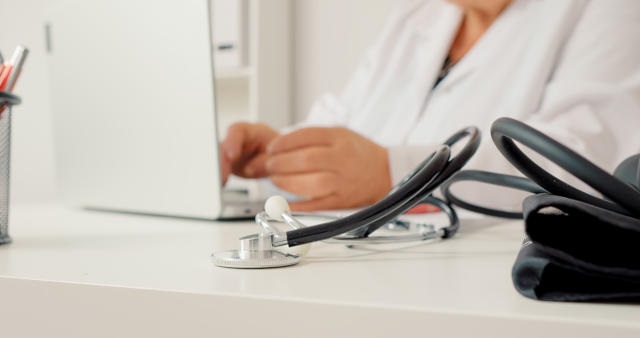 HPSA program revealed minimal influence on mortality rates or physician density in designated counties. Over a decade, no significant changes were observed post-HPSA designation. Despite aiming to incentivize practitioners' relocation to underserved areas, the program struggled to address geographic healthcare disparities. The study underscores the need for program reassessment.
The HPSA program, designed to alleviate healthcare access challenges, faced scrutiny due to its limited impact. Yale University's extensive study delved into mortality rates and physician density changes post-HPSA designation in counties. Criticism regarding efficacy and insufficient incentives surfaced, prompting concerns about nationwide physician scarcity rather than unequal distribution. This study addresses fundamental questions regarding the program's effectiveness and highlights the necessity for programmatic adjustments.
HPSA Program's Ineffectiveness in Alleviating Physician Shortages
The Health Professional Shortage Area (HPSA) program, intended to mitigate healthcare access challenges in underserved regions, has shown limited effectiveness in addressing physician shortages or improving health outcomes, as indicated by a comprehensive study published in Health Affairs.
Despite its objectives, the designation of counties as HPSAs did not significantly alter mortality rates or enhance physician density over the subsequent decade. This poses concerns regarding the efficiency and impact of the program, which aims to incentivize healthcare practitioners to relocate to underserved regions by offering perks such as student loan forgiveness and increased Medicare reimbursements.
Critics have questioned the efficacy of the program's algorithms in identifying shortage areas, the adequacy of incentives to influence physicians' practice location decisions, and whether these incentives adequately tackle geographical disparities in healthcare.
Moreover, the substantial number of designated shortage areas might reflect a broader nationwide scarcity of physicians rather than merely an issue of unequal distribution across regions.
Yale University researchers analyzed extensive datasets spanning from 1978 to 2015, utilizing primary care HPSA data, CDC mortality files, Area Health Resources File data, and US census data to evaluate the HPSA program's impact.
Their investigation focused on age-adjusted mortality rates and physician density in HPSA-designated counties to assess the program's effects. Comparing 844 HPSA-designated counties with an equal number of matched control counties, the study revealed that even though these HPSA counties initially had higher mortality rates and lower physician densities, the program did not induce significant changes in these metrics over time.
Notably, there was no discernible impact of HPSA designation on the overall mortality rates in the studied counties. Similarly, physician density remained largely unaffected following HPSA designation, with a mere -1.93 physicians per 100,000 county residents, which was statistically insignificant. Alarmingly, even after a decade, 73 percent of HPSA-designated counties continued to experience physician shortages.
Secondary analyses consistently reiterated these findings, reinforcing the notion that HPSA designations have not succeeded in enhancing access to primary care physicians at the county level.
This lack of substantial improvement prompts a reevaluation of the HPSA program's overall strategy, as suggested by the researchers. While potential adjustments, such as augmenting financial incentives, might seem plausible, the scarce evidence supporting the program's efficacy raises doubts about the justification for such modifications.
The study advocates for alternative approaches to mitigate nationwide staffing shortages and address long-term workforce challenges. States have begun expanding the roles of advanced practice nurses and other healthcare professionals in underserved areas to meet residents' needs, potentially circumventing the reliance on traditional physician-centric care.
To effectively counter primary care provider shortages and optimize the HPSA program's impact, policymakers could consider redirecting program efforts toward attracting fresh medical graduates to practice in designated areas. Additionally, empowering other healthcare providers as substitutes for physicians or expanding the scope of practice for nurse practitioners and physician assistants in underserved regions may prove beneficial.
Overall, Yale's research signifies the Health Professional Shortage Area (HPSA) program's inefficacy in ameliorating physician shortages or enhancing healthcare access. With no substantive impact observed on mortality rates or physician density, doubts loom regarding the program's efficiency. Policymakers should reconsider strategies beyond financial incentives, redirecting efforts towards attracting new graduates and empowering alternative healthcare providers in underserved regions. A fundamental reevaluation of the HPSA program is crucial to combat physician shortages and healthcare disparities effectively.