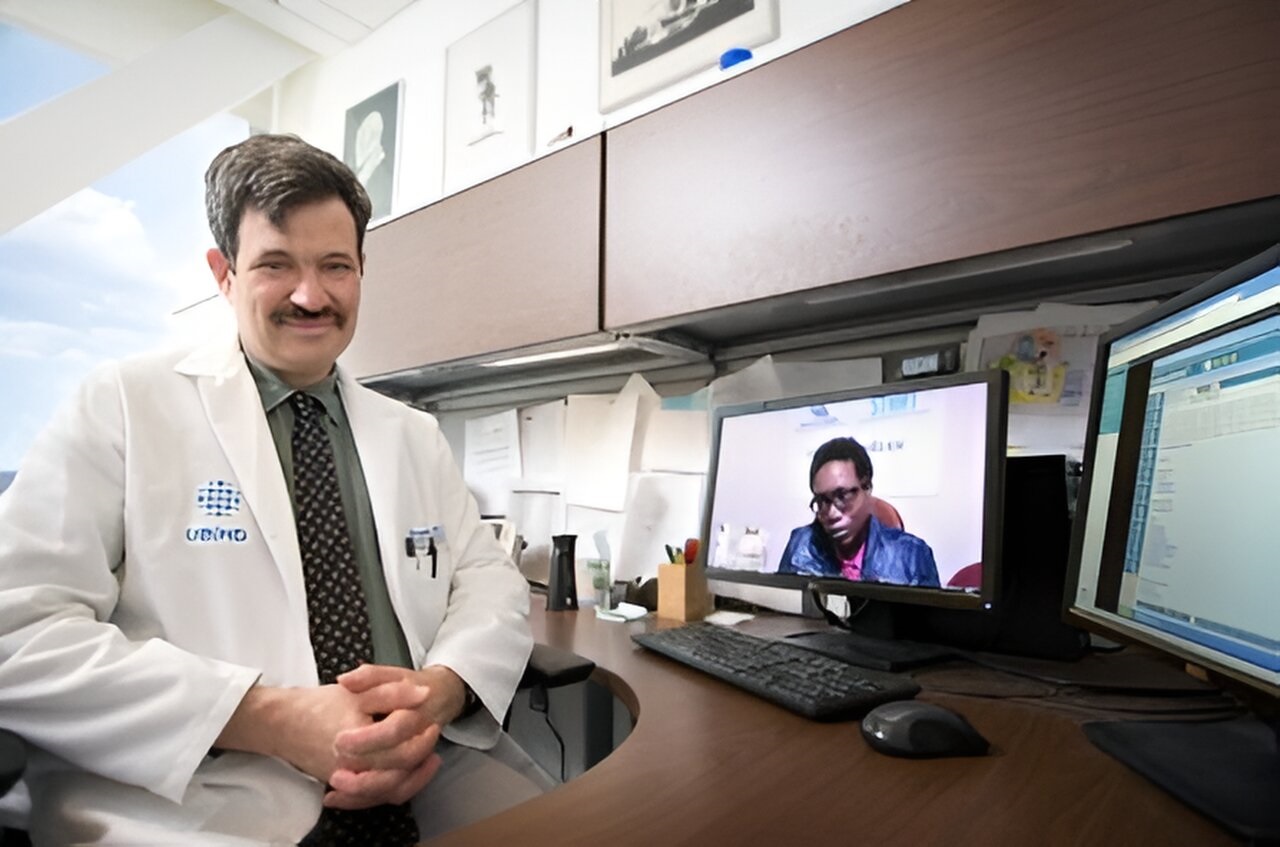 "Telehealth's Impact on OUD-HCV Treatment" explores how telemedicine transforms care for OUD patients with Hepatitis C. Research from the University at Buffalo showcases telehealth's effectiveness in curing HCV, surpassing in-person care twofold. OUD patients face heightened HCV risk, making integrated care pivotal. Telehealth's success stems from destigmatizing OUD treatment, fostering trust, and yielding high patient satisfaction. Studies highlight reduced substance use post-cure and improved health outcomes. These findings parallel prior research, affirming telehealth's role in augmenting OUD treatment. The evolving landscape champions telehealth as an indispensable tool in healthcare, promising widespread accessibility and improved patient outcomes.
The convergence of Opioid Use Disorder (OUD) and Hepatitis C Virus (HCV) poses a pressing healthcare challenge. Addressing this, the study delves into telehealth's transformative potential in managing OUD patients with HCV, aiming to eliminate offsite referrals. With soaring HCV rates linked to the opioid epidemic, conventional care methods fall short. The University at Buffalo's investigation into telehealth's integration within opioid treatment programs reveals groundbreaking results. Beyond curing HCV, telehealth fosters trust, reduces stigma, and enhances patient engagement. This exploration accentuates telehealth's burgeoning role, propelling it to the forefront of progressive healthcare solutions.
Telehealth's Breakthrough: Doubling Cure Rates for OUD-HCV Treatment
Recent research has unveiled a groundbreaking solution in the realm of healthcare—telehealth's unparalleled effectiveness in treating patients dealing with both Opioid Use Disorder (OUD) and the Hepatitis C Virus (HCV). A study conducted by experts from the University at Buffalo (UB) in New York revealed that patients receiving telehealth-based care were twice as likely to achieve a cure for HCV compared to those undergoing in-person treatment.
The integration of telehealth into opioid treatment programs emerged as a promising strategy for managing HCV among OUD patients, eliminating the necessity for offsite referrals. Supported by a Patient-Centered Outcomes Research Institute (PCORI) Award and the Troup Fund of the Kaleida Health Foundation, this research aimed to revolutionize treatment accessibility and effectiveness.
OUD patients are particularly vulnerable to contracting HCV due to common risk factors like injection drug use and needle injuries. The spread of this virus through infected blood poses severe health risks, such as cirrhosis and liver cancer. Alarming statistics from a 2018 study demonstrated a substantial rise in acute HCV infections correlated with the surge in heroin and prescription opioid analgesic injections, indicating a significant link to the national opioid epidemic.
Conventionally, OUD patients seeking HCV management were referred to offsite specialists. The UB study compared this standard approach with onsite telehealth visits to HCV specialists within opioid treatment programs.
In the study, 602 OUD patients with HCV from 12 methadone-dispensing opioid treatment programs in New York State were enrolled between 2017 and 2022. These patients received direct-acting antiviral medications for HCV treatment, followed by two years of monitoring for potential reinfections.
The findings were compelling: an impressive 90.7 percent of patients engaging in onsite telehealth consultations with an HCV specialist achieved a cure, while only 35.2 percent of those meeting in person with an offsite specialist experienced the same success. Notably, two-thirds of the in-person group did not initiate HCV treatment at all.
Dr. Andrew H. Talal, the study's lead researcher and a professor at UB's Jacobs School of Medicine and Biomedical Sciences, emphasized how telehealth diminishes the stigma often faced by OUD patients in traditional healthcare settings. He highlighted the success of telemedicine in seamlessly integrating medical and behavioral treatment within opioid treatment programs.
Furthermore, the study demonstrated significant reductions in substance use among cured individuals, regardless of their interaction mode with specialists. Dr. Talal emphasized that HCV treatment success empowered patients, boosting their confidence to address other health issues and life challenges effectively.
Presented at the annual meeting of the American Association for the Study of Liver Diseases in Boston, these findings aligned with prior research affirming telehealth's support in OUD treatment.
Another recent study revealed that Medicaid beneficiaries initiating OUD treatment via telehealth exhibited greater treatment retention than those using conventional methods. Analyzing Medicaid data from Kentucky and Ohio, researchers found that starting buprenorphine treatment through telehealth was associated with significantly higher odds of continuing treatment for at least 90 days, without an increased risk of opioid-related non-fatal overdose.
Telehealth's efficacy in OUD-HCV treatment signifies a seismic shift in healthcare paradigms. The study's revelations, doubling cure rates compared to in-person care, herald a new era in patient-centric care. Notably, telehealth's destigmatizing effect on OUD patients amplifies treatment success and overall well-being. Reduced substance use post-cure and improved patient satisfaction underscore its holistic impact. These findings echo existing research, validating telehealth's pivotal role in augmenting OUD treatment. As telehealth continues to evolve, its widespread integration promises equitable healthcare access and improved outcomes, positioning it as a cornerstone of modern healthcare strategies.