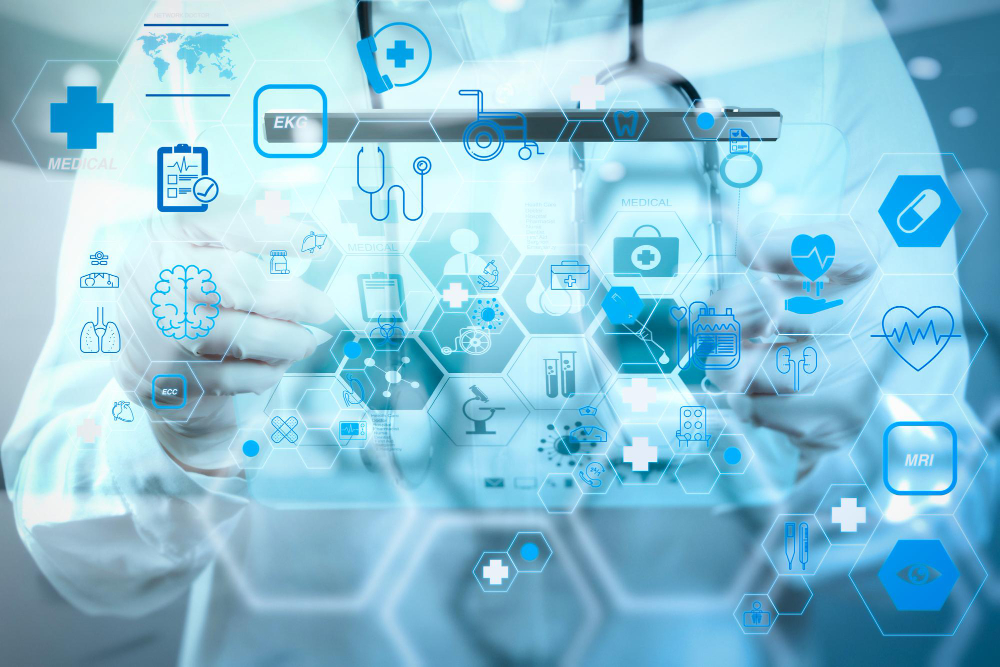 One month into the new year, Carbon Health has made headlines multiple times.
The in-person and virtual care provider announced a massive multimillion-dollar fundraising round just a few days after laying off 200 people globally. Amid these moves, the company also announced that its Connective Care model — touted as "a new model for primary care" — has launched in Massachusetts.
Through a partnership with Blue Cross Blue Shield of Massachusetts (BCBSMA), the Connective Care model was made available in the state beginning the first week of January, with plans to roll it out in other states over the year.
The model's launch came shortly before Carbon Health CEO Eren Bali announced plans to wind down "major initiatives" in various areas, including public health, remote patient monitoring (RPM), and chronic care. But as the company pivots, it plans to focus on primary and urgent care services.
"We've decided to double down on our core urgent and primary care service lines — and Connective Care has always been a key part of Carbon Health's strategy," Myoung Cha, president of home-based care and chief strategy officer for Carbon Health, told mHealthIntelligence in an email.
WHAT IS THE CONNECTIVE CARE MODEL?
The Connective Care primary care model aims to support proactive care, according to the blog post announcing its launch. It includes four main components: goal-setting, measurement tracking, an integrated team of providers, and hybrid care options.
Model participants will set Specific, Measurable, Achievable, Relevant, and Time-Bound (SMART) goals with their providers. These include goals for exercise, nutrition, and stress. They will use the Carbon Health app to share biometric data from connected devices, like blood pressure cuffs, and self-reported symptoms, like pain. Patients can also share their scores on mental healthcare questionnaires. The data will be used to help participants and their providers assess their progress toward their goals.
The care team includes primary care physicians, mental health, and chronic care specialists, who provide care in person and via telehealth, as needed. Through virtual care modalities, they connect with patients during and between visits. They also have access to all relevant patient data, including information from urgent and specialty care visits.
"A majority of Americans are forced to navigate a fragmented health system," Cha said. "Providers are burdened with paperwork, and patients are frustrated with inaccessible, disjointed care. Carbon Health's Connective Care model pairs integrated care teams with technology to help each patient achieve everyday health in a way that fits their lifestyle — from virtual care, face-to-face visits, and in-between support through messaging and logging."
With its launch, eligible BCBSMA members can select Carbon Health as their virtual primary care provider (PCP) on their benefits portal, gaining same-day access to virtual and in-person care services. They also receive a complimentary welcome kit that includes connected health devices, Cha noted.
These devices may include blood pressure cuffs, connected glucose monitoring (CGM) devices, and weight scales, which gather data that is transmitted directly to the Carbon Health care team. According to Cha, the devices can help the team personalize care.
POTENTIAL PATIENT CARE BENEFITS
The Connective Care model aims to innovate the primary care process at a time when virtual primary care services have been gaining popularity among patients. A survey commissioned by Elevance Health, which polled more than 5,000 US adults last March, found that 94 percent were satisfied with their virtual primary care experience, and 79 percent believed these services allowed them to take charge of their health.
BCBSMA has high hopes for the benefits the model could provide to its health plan members, not only in terms of clinical outcomes but also patient experience.
"I think we know that a differentiated member experience and patient experience are what members are seeking," said Ashley Yeats, MD, vice president of medical operations at BCBSMA, in a phone interview. "I think they have a taste for virtual care that came out of the tragedy of the pandemic."
The Connective Care model aims to offer patients convenience and easy access to care, which, in addition to improving the patient experience, could help eliminate the dependence on urgent care facilities and emergency departments, he added. Care in these settings can drive up health costs and hamper care continuity if they are not in the same network as the patient's PCP.
Further, because the model leverages various types of virtual care modalities, it can help foster a closer connection between patient and provider, resulting in improved outcomes, according to Yeats.
"We're excited about the app, the web, the chat, the asynchronous communication, the email, and the increased number of touchpoints that these practices have with other patients that we know from outcomes research translates into better health outcomes," he said. "It translates into lower emergency department use. It translates into better chronic disease management."
The Connective Care model is based on insights gleaned from other Carbon Health programs, including its diabetes care program, Cha said.
Data from CGM devices supported the virtual diabetes care program. An internal study of program outcomes showed that over half of the patients with an A1c greater than or equal to 7 percent achieved recommended CGM targets within the first month of the program. A1c is a measure of blood sugar levels.
These results played a key role in leading BCBSMA to partner with Carbon Health, as applying a similar approach to primary care could help improve chronic care outcomes.
"When I trained, we would ask patients to keep a diary and write down their blood pressures or write down their blood glucose numbers each day, then bring them in, and then those would get reviewed several months later at a visit," Yeats said. "What I'm excited about as a physician is we know that when we bring that communication feedback loop closer to real time, you get a much more meaningful and educational effect and intervention."
But connected devices and data can only do so much to improve outcomes and patient experience — the rest depends on the team of caregivers.
The Connective Care model's integrated provider team aims to offer comprehensive care that spans physical and mental healthcare. The behavioral healthcare providers on Carbon Health's team support PCPs and advise on topics like pharmacotherapy and medication management for mental health conditions, eliminating the need to provide outside referrals, Yeats said.
This also ties in with BCBSMA's larger mental healthcare strategy. With virtual mental health service use remaining high even as telehealth use declines in other areas, Yeats believes that members will benefit from access to these services within the virtual primary care model, as well as from the integration of the model with BCBSMA's overarching virtual-first mental health network.
"[PCPs] often have difficulty finding mental health providers to refer their patients to," he said. "We see a nice synergy here between our robust mental health network and this virtual primary care network being able to work together."
Going forward, BCBSMA plans to review outcomes and measure the model's success. Because the model launched at the beginning of the month, Yeats did not have data to share with mHealthIntelligence. But he noted that member interest was high.
"It's really transformative," he said. "We're very interested in learning as this delivery model takes hold…Will we see the improved health outcomes sustained that we're seeing in the promising early days of this?"
Source: mHealth Intelligence