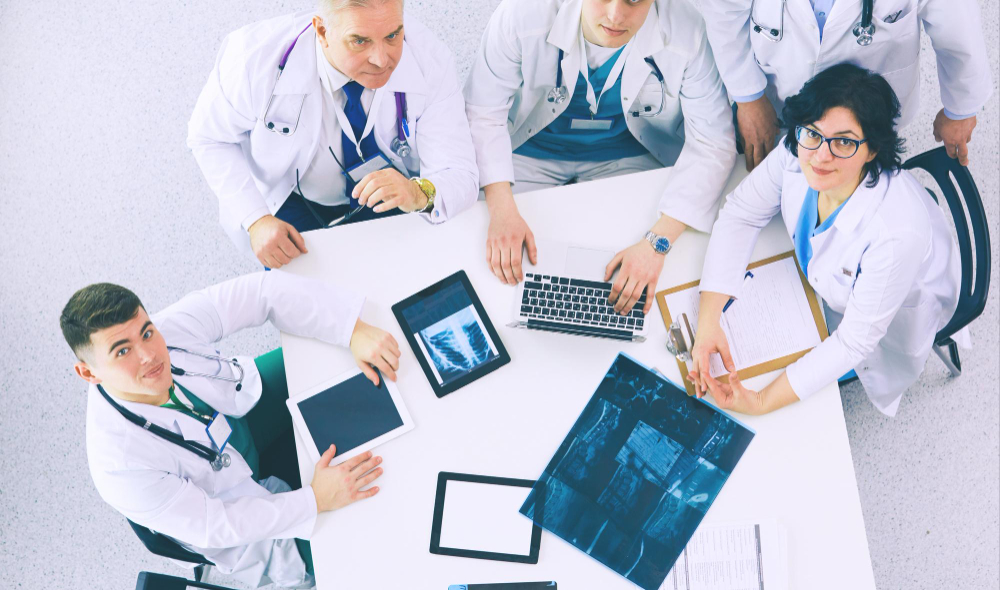 The American Telemedicine Association (ATA) selected 12 finalists to participate in the second annual Telehealth Innovators Challenge, a showcase of the latest telehealth delivery solutions. These solutions provide a wide range of services, from virtual breastfeeding support to remote respiratory monitoring.
The challenge, which will be held at the ATA2023 Annual Conference & Expo in March, includes judges from prominent healthcare organizations, such as CommonSpirit Health, Mass General Hospital Center for Innovation in Digital HealthCare, and LRVHealth.
The following 12 finalists, representing four digital and telehealth solution categories, were selected from 40 companies.
Femtech and Women's Health
Nest Collaborative: The company provides virtual access to lactation consultants through video appointments. The team of consultants helps guide parents through the breastfeeding process by offering information and support in the prenatal and postpartum phases. The consultants, who can offer services in five languages, provide education on various aspects of the breastfeeding process, including milk supply, latch, positioning, and pumping and storage concerns. The company has partnered with several large health systems, including Trinity Health of New England and Kettering Health.
Ouma Health: Ouma is a maternity telehealth platform offering virtual access to maternal-fetal medicine providers. The providers offer care for a wide array of maternity needs, including chronic condition co-management, genetic counseling, diabetic education and management, and ultrasound interpretation. In addition, Ouma Health provides lactation and behavioral health support and remote patient monitoring (RPM) to help manage chronic conditions. The company recently partnered with Nuvo Group, which offers a Food and Drug Administration (FDA)-approved remote pregnancy monitoring platform, to create a joint solution providing maternity telehealth and remote fetal surveillance technology.
SimpliFed: The company offers virtual breastfeeding and baby feeding support. Through telehealth, parents can work with lactation consultants who provide support for breast and bottle feeding, or both, to help reach baby feeding goals over time. Virtual care support is available 24/7 and extends to other family transitions, including weaning and parents returning to work. The company works with numerous commercial, Medicaid, Marketplace, and TRICARE health plans, most recently becoming available in-network for Aetna's commercial health plans.
The Patient Experience
Vori Health: Vori Health provides virtual access to a team of providers specializing in treating joint and muscle pain. The team includes specialty medical physicians, physical therapists, health coaches, and nutritionists who guide patients through a personalized care plan. Through its smartphone application, Vori Health offers direct messaging capabilities and virtually enabled follow-up care. Last year, the company partnered with Firefly Health, a virtual-first primary care provider and health plan, to expand access to musculoskeletal care.
Videra Health: The company's platform leverages asynchronous interactions, video-based assessments, and artificial intelligence (AI)-assisted analytics to provide a wide range of services, including RPM for behavioral health, automated post-discharge follow-up, postpartum depression tracking, and medication adherence. Videra Health works with stakeholders across the healthcare industry, including providers, payers, community behavioral health facilities, and the military.
Clearstep Health: The company offers an AI-powered chatbot that can help guide patients through their care journeys, from intake to triage to follow-ups. The solution includes symptom checker, insurance eligibility, and post-discharge monitoring features. The tool can be customized and integrates with provider, facility, inventory, scheduling, and EMR databases. It is being used by various healthcare partners, including CVS, BayCare Health, and Hartford HealthCare.
Inpatient Care Solutions
Oshi Health: Oshi Health provides gastroenterology-related care supported by an app through which users can access virtual visits, messaging, health coaching, and prescriptions. The company's integrated GI-led care team includes physicians, registered dieticians, health coaches, and behavioral health providers who help patients understand their condition, identify their personal symptom triggers, and create personalized care plans. Oshi Health is a founding member of IMPACT, an initiative created by the ATA and the Digital Medicine Society to bolster virtual-first practices.
Omnicure: The company provides a telehealth platform for critical care delivery. Led by a team of intensivists, the device-agnostic platform connects bedside clinicians and remote specialists at the point of care, streamlines documentation workflows, and facilitates data exchange. The platform can help support various care models, including tele-intensive care units, hospital-at-home programs, and post-acute care. In addition to improving patient outcomes and experience, the company aims to help organizations address staffing shortages and reduce clinician burnout.
Great Speech: Great Speech is a virtual speech therapy clinic serving pediatric and adult patients. The company matches patients to licensed speech therapists trained to address various speech conditions, including speech delays, stuttering, and language disorders. They also provide stroke rehabilitation services. The patients can communicate with their therapists through an online portal, where they can also manage appointments, billing, and access practices in between sessions. The company has partnered with numerous healthcare stakeholders, recently joining forces with Health Network One, which manages provider networks across specialties.
Tools that Deliver Care
Strados Labs: The company's Strados Respiratory Care Platform includes the RESP Biosensor, a remote respiratory monitoring device that captures wheezing, coughing, and other lung sounds. The FDA-cleared biosensor can be used continuously, allowing care teams to review lung sounds in real time. The company also provides analytics capabilities, leveraging machine-learning algorithms to detect and measure changes in lung sounds over time. The device can be used in clinical trials, and the company recently partnered with Boehringer Ingelheim for a new idiopathic pulmonary fibrosis pilot study.
Starling Medical: The company's home-based RPM platform for urine analysis enables clinicians to track changes in urine over time. These changes can help clinicians assess patient bladder health and intervene early, preventing emergency room visits and hospitalizations. Starling Medical, originally spun out of Rice University in Texas, aims to improve outcomes for urinary tract infections, obstruction (benign prostatic hyperplasia), chronic kidney disease, and bladder cancer.
OPTAC-X Global SATCOM Enabled Telehealth: The company provides telehealth architecture that connects Special Operations Medical Forces to physicians worldwide. The company's solution architecture enables multiple messages to be transmitted, provides access and platform resilience, and resilient 5G-and satellite-supported communications to ensure access to experts from remote areas of the globe.
Source: MhealthIntelligence