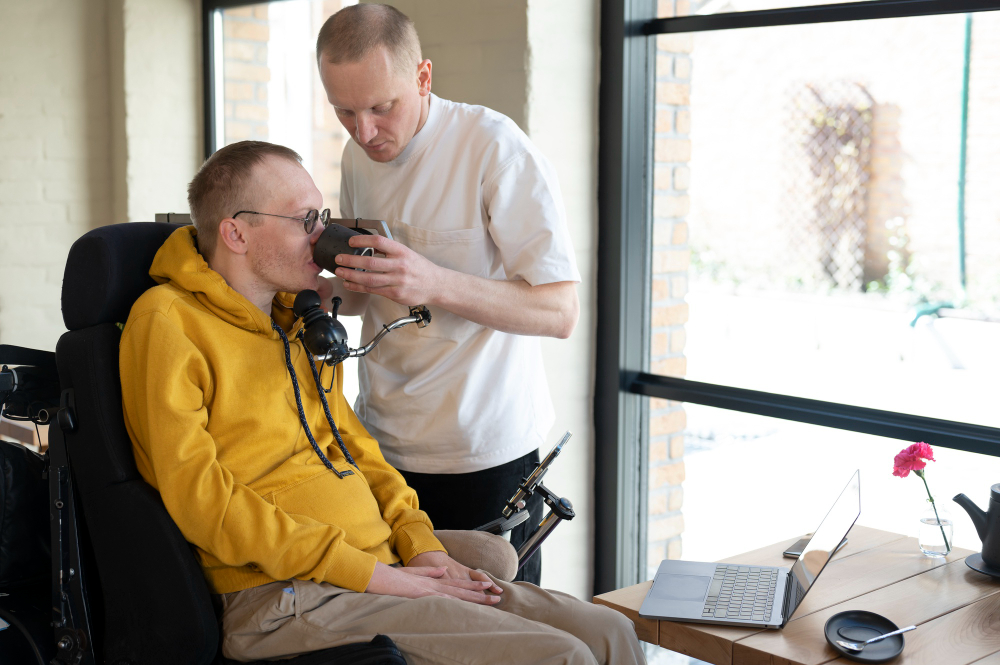 A collaboration between the Missouri Division of Developmental Disabilities, IntellectAbility, and StationMD aims to support Missouri patients with intellectual and developmental disabilities (IDD) by offering telehealth services, with services supported by IDD-trained telehealth clinicians and physician access to web-based health risk data.
Specializing in serving individuals with IDD, StationMD is a telehealth company that includes a network of board-certified clinicians.
Through the collaboration, StationMD's telehealth services will become available to patients receiving care under the MO Division of Developmental Disabilities Medicaid Waiver. Further, StationMD clinicians can access real-time health risk data from a Health Risk Screening Tool (HRST) offered by IntellectAbility. The tool enables clinicians to better understand subjective patient health risks.
"Any waiver participant who has been screened by the HRST who utilizes StationMD's telehealth services will automatically receive the benefit of their telemedicine physician's awareness of their specific health risk profile. This information can be used to assist the clinician in critical decision-making regarding treatment or referral needs of the patient," said Craig Escudé, MD, president of IntellectAbility, in a press release.
The press release also noted that completing the HRST screening for a patient is the only required step to engage in the program. The HRST auto-populates patients' health risk information in the StationMD health record.
"When providing care to individuals with IDD, health care providers often encounter complex conditions, a lack of experience or familiarity with those conditions, unique health risks, as well as communication challenges which prevent the provider from fully understanding the risks and conditions of the patient," said Jessica Bax, director of the Missouri Department of Mental Health's Division of Developmental Disabilities, in the press release. "Cutting-edge innovation and the strong partnership with IntellectAbility and StationMD will provide 24/7 access to the best possible care for Missourians with IDD, from the comfort of their home."
According to past research, patients with disabilities can potentially benefit from telehealth.
In July 2021, a New York-based managed care plan found that using telehealth to treat patients with IDD resulted in fewer emergency room visits and lower costs of care.
Built upon a collaboration between Partners Health Plan (PHP) and StationMD, the care plan aimed to provide 1,100 members with connected health services. PHP covers healthcare services for IDD patients, and the partnership with StationMD aimed to provide this population with virtual care options.
Based on the results of the 12-month pilot program, a press release noted that the telehealth service fielded almost 700 calls from PHP members and successfully resolved 90 percent of the health inquiries.
Further, the merging of telehealth and risk prediction is growing increasingly common.
In August 2022, funding from the National Cancer Institute (NCI) led to the creation of a telehealth strategy known as Northwestern's Program for Scalable Telehealth Cancer Care (STELLAR), which aims to track three risk behaviors among cancer patients: smoking, obesity, and inactivity.
Given that these three behaviors commonly influence cancer outcomes, many mitigation strategies are already targeting them. However, the researchers aim to determine whether telehealth resulted in similar outcomes in a patient trial.
Although the trial results have not yet been published, researchers expect the program to be cost-effective and easy to organize.
Source: MhealthIntelligence